684. 12-3/4" tall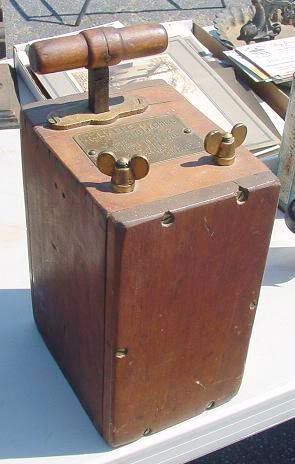 685. Partial shot of something most people have seen before, I don't own this one: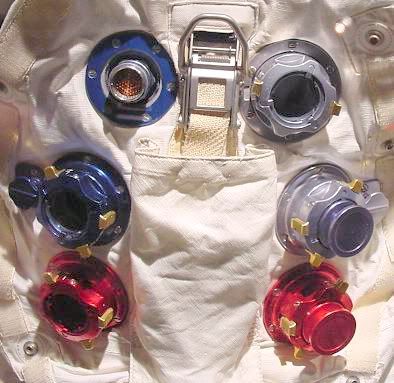 686. A visitor sent in this photo looking to identify these items, her description of it is below: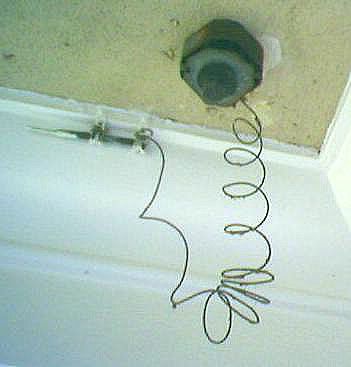 This device was found on a restored historical structure here in Maryland. It appears to be a metal electrical enclosure with something on the cover of it, and a long wire hanging down from it to a stylus like point which is hung via two brackets on the ceiling of a porch.
687. 22-1/2" long, the shaft attached to the handle is hollow and has a slot from end to end: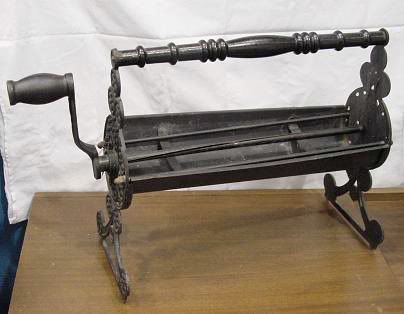 688. Another unidentified tool from a visitor, 12" long: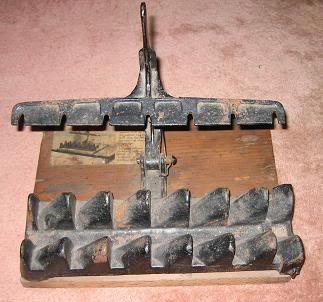 With a child's hand holding down the lever: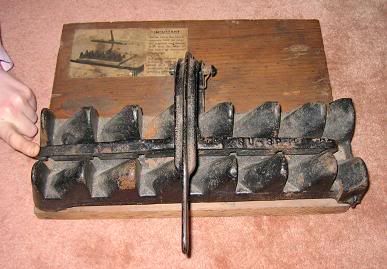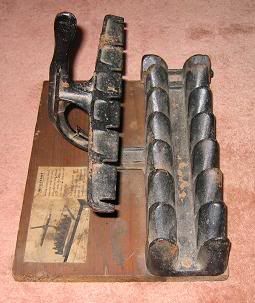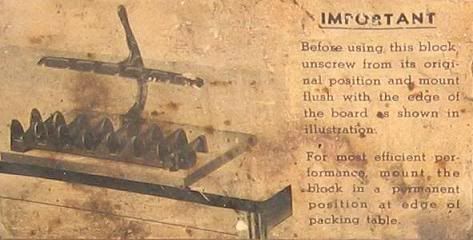 689.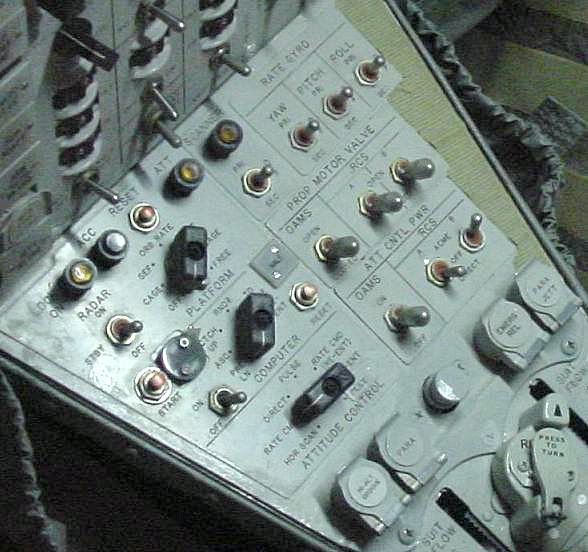 Answers

Last week's set is seen below,
click here
to view the full post: