302. 7" long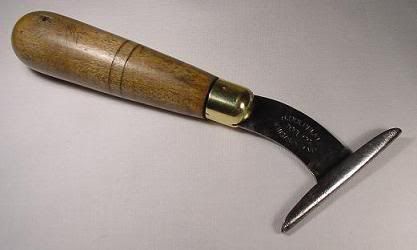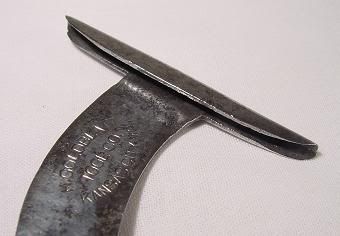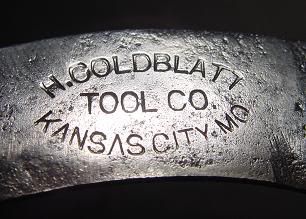 303. Someone looking to ID this object sent in these photos, here is his description of it:
The outer part of the thicker cylinder is a sleeve that slides to reveal and obscure the two prisms, and there is a slot about 1cm long opposite the prisms' window, as seen in the third photo.
If you look through it from the prism window side (as in
the first image) you see, from top to bottom: whatever's to the
right; whatever is straight ahead (through the slot);
whatever's to the left.
The longer, narrower piece looks like it's designed to accept the
end of a staff.
3" tall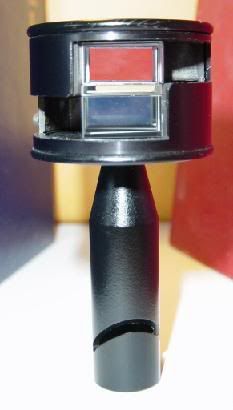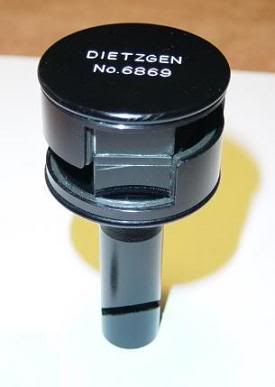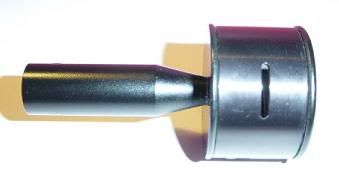 304. 1 3/8" long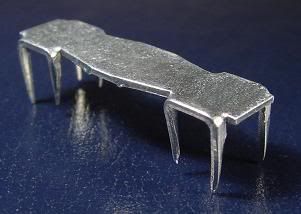 305. 21" long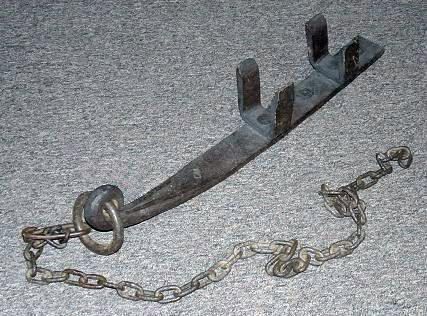 306. approx. 1" diameter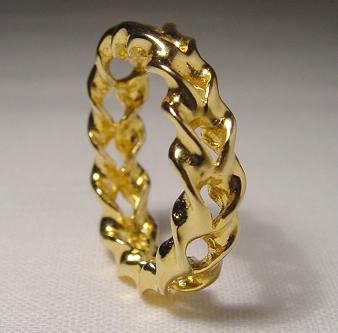 307. 4 1/2" long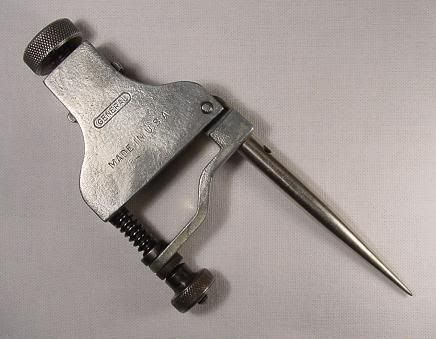 Answers