726. "Ideal Tool Co., Rochester N.Y."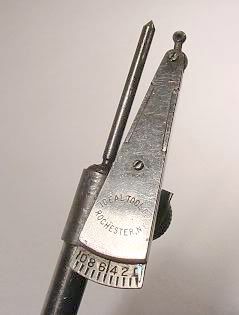 4-5/8" long overall, the pointed part can pivot approx. 25 degrees in any direction,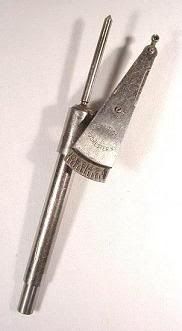 and the main piece can be loosened and rotated 360 degrees: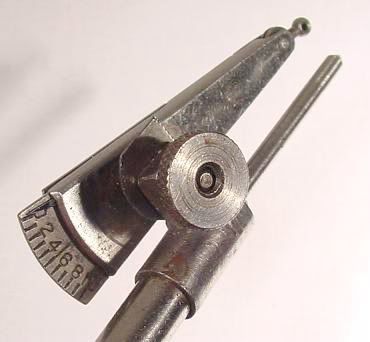 727. Submitted by a visitor looking to verify the identity of this item: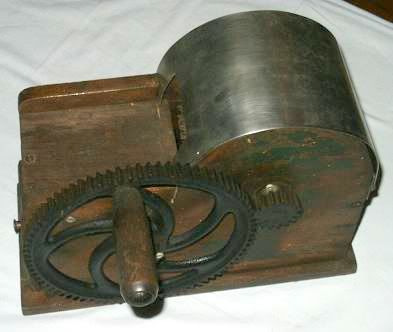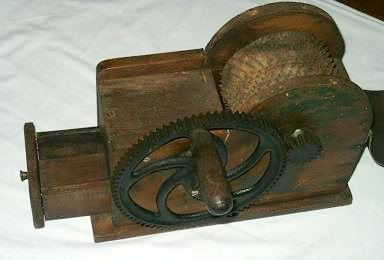 728. Another photo from Martin, this tool measures 17" from the tip to the bottom of the aluminum section, the exact use for the hook is unknown: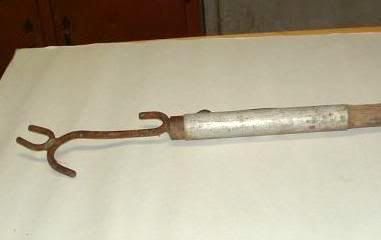 The pole is broken off shortly past the edge of the picture and on the other side along the aluminum tube is a steel strap 7" long, riveted in two places and bent in a curve at the top end, as if it might have held a rope.
729. 2" long: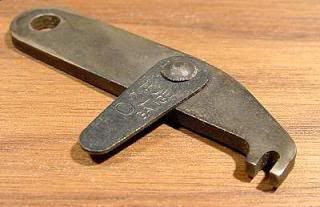 730. The image below is part of a small project that I made the other day, the puzzle is to determine the nature of the project: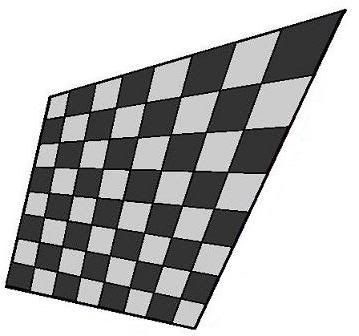 731. 2-7/8" long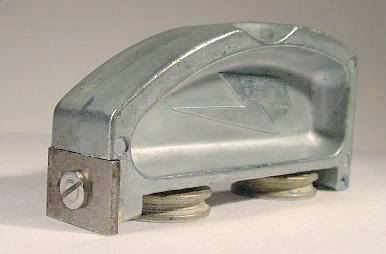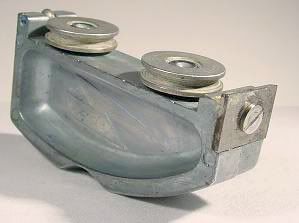 The information below has been posted for visitors who are new to this web site:
Every Thursday morning when a new set of photos is added, I crosspost a link to this site on rec.puzzles, rec.woodworking, and rec.crafts.metalworking; so more guesses and discussions can be found on these newsgroups. Look for a thread entitled "What is it?" followed by roman numerals.
Visitor submitted photos are welcome, though I have a couple of requests for future submissions:
-Please put "What is it?" in the subject line of the email, I get a large amount of spam and delete everything without a relevant title.
-I prefer that rulers not be included in the photos, so please just give the dimensions of the object in the email along with any other pertinent info.
My email address can be found under my profile, along with links to some of my other web sites.
There are lots more photos in the archives, the easiest way to look through them is to go month by month with the links on the right.
A number of people have asked about my camera, I use a Sony model DSC-F505V, it's not very new but it has a decent macro lens on it:

Answers
Last week's set is seen below,
click here
to view the full post: