490. 4-3/4" long, anyone know what the small part on the right is for?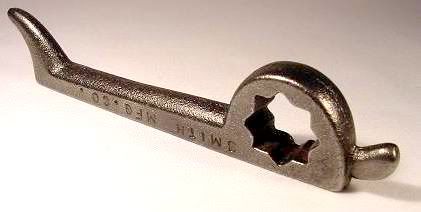 491. 3-3/4" tall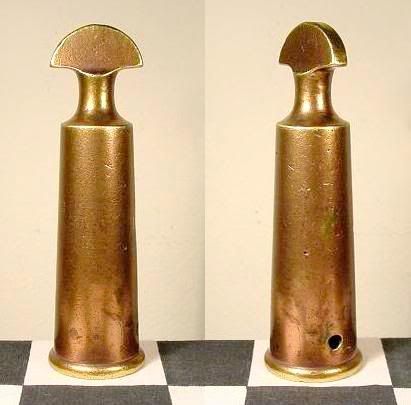 492. Close-up/partial shot of something that everyone has seen before.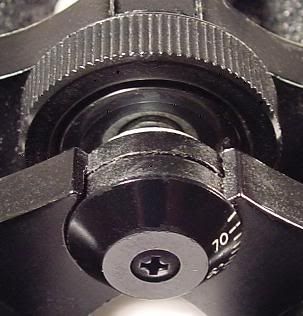 493. 9" x 2" x 2.5"
Someone sent this one in looking to find out what it is.
Fully assembled: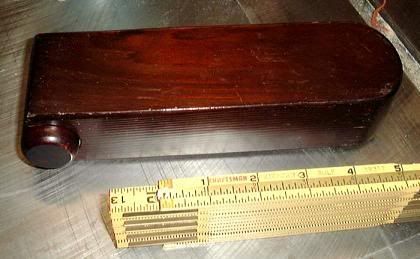 Shown removed in this photo, the round part isn't a tight fit into the case. You can see some felt cushions that hold it in. The inside of the rectangular case is unfinished and has no odor or noticeable stains.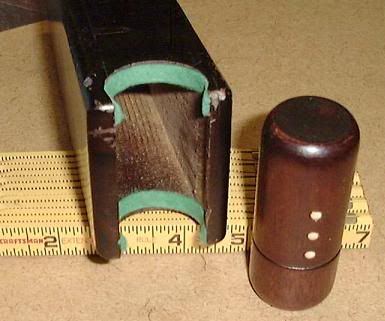 The round piece comes apart. It's lined with brass and had some very fine grained, dried out green sponge or foam inside. You can see there are three holes that extend into the brass lining.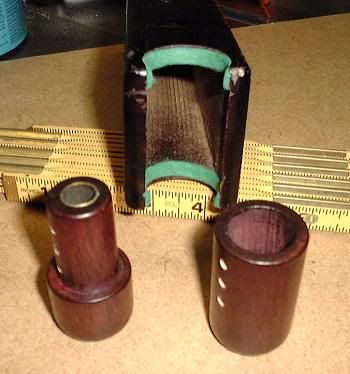 494. 2-3/4" long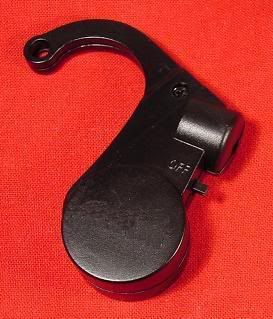 495. 7-1/4" long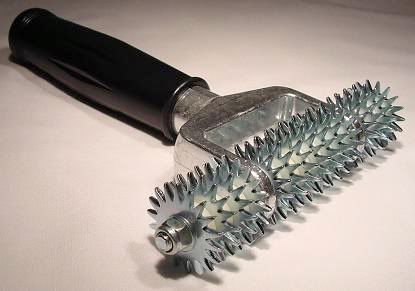 Answers