738. 6" long, another unidentified tool: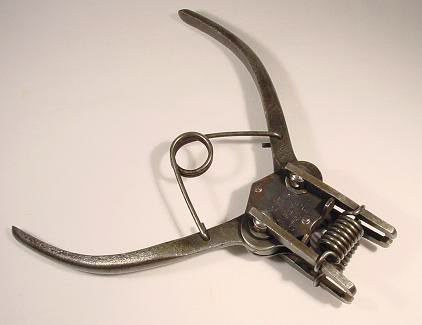 The only writing on it is "Continental Corp., Pats. Pend."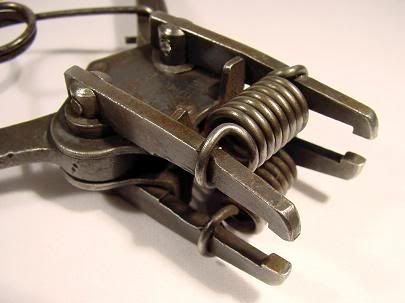 The space between the two sets of jaws increases 1/4" when the handles are compressed: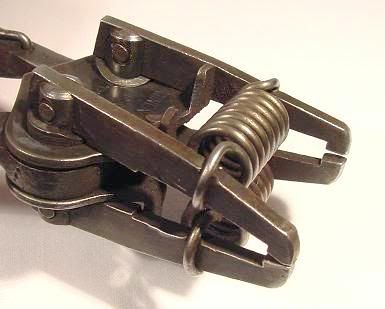 739. 10-1/2" long, the arm on the right can slide back and forth: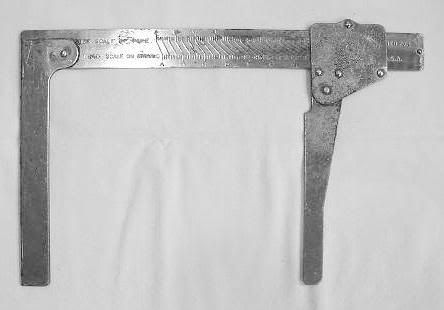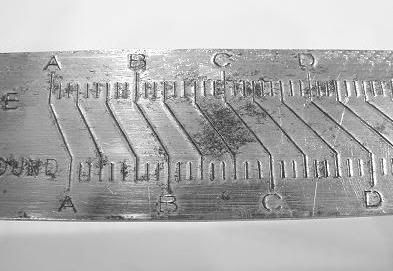 740. Probably about 30" tall: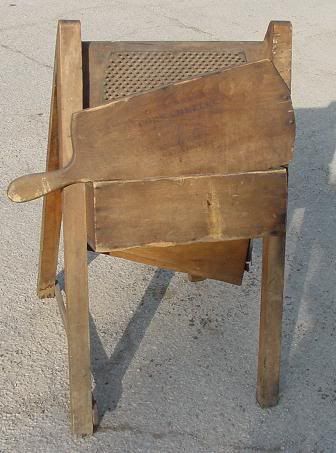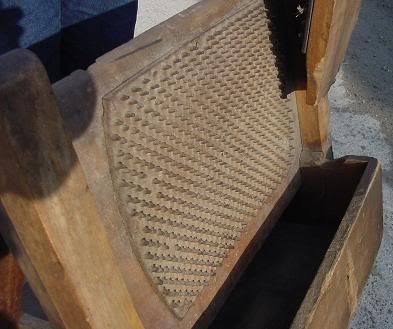 The paddle shaped part is attached on the right: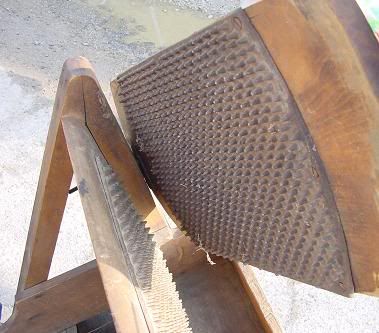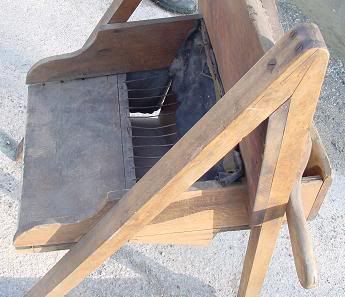 741a. 6" long, an early multi-tool patented in 1875, the puzzle here is to name all of the different tools: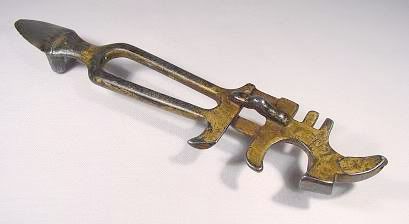 741b. A piece is missing in the area indicated by the arrow, see photo 741d.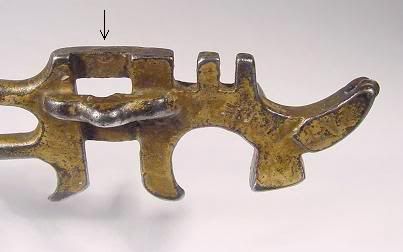 741c. A similar tool with less functions, "Pat Ap'l 28 1874", the left end has been broken off: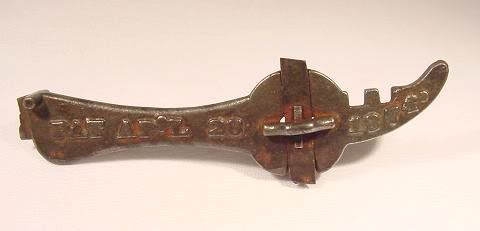 741d. The missing piece was similar to the one noted below: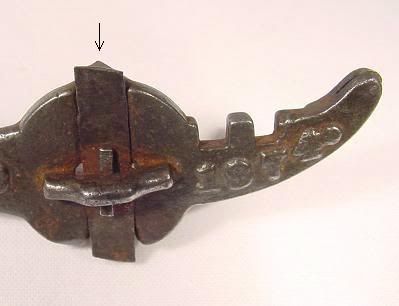 742. 11-1/2" long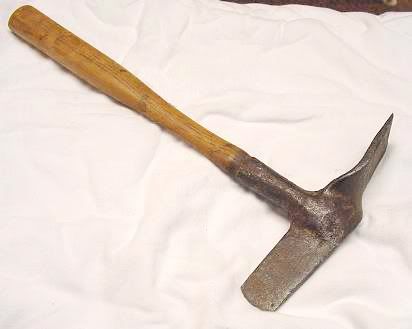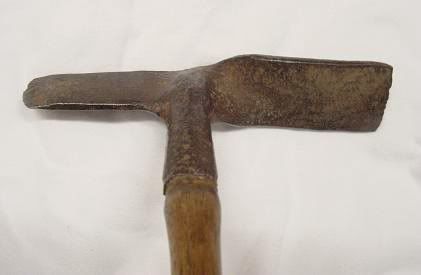 743. 7-3/4" long, patented in 1920: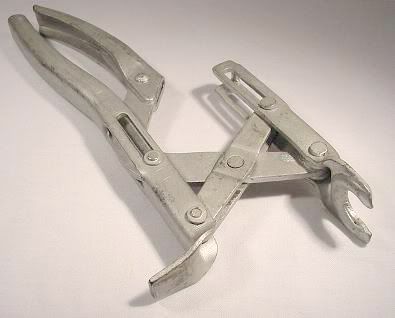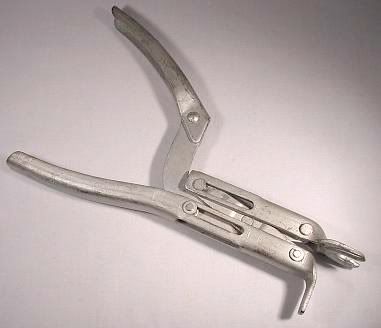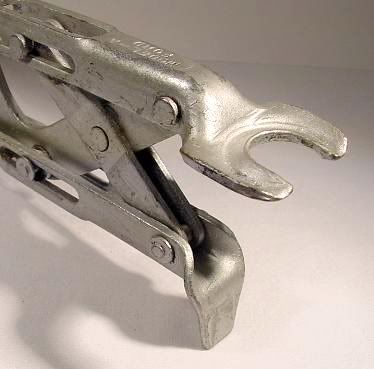 Answers
Last week's set is seen below,
click here
to view the full post: