Set #131
762. 9-1/4" long"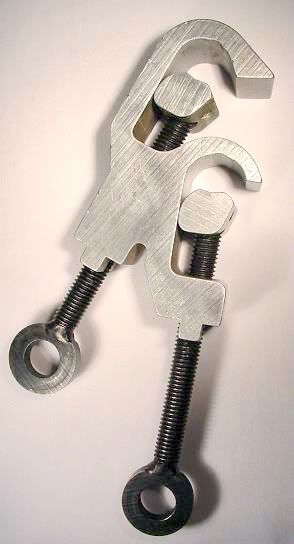 763. 4-1/2" tall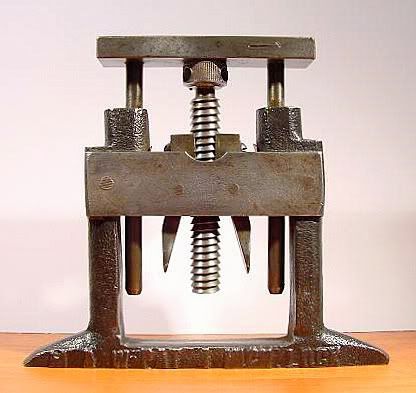 764. Partial shot of an object most people have seen before: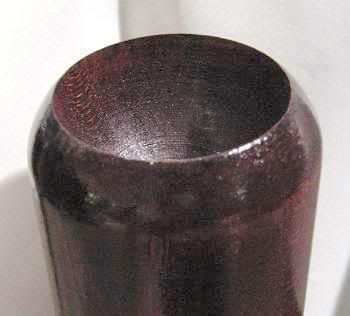 765. 10" long, thanks to Andy for submitting this tool: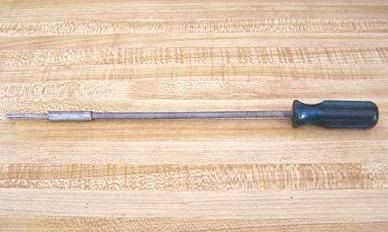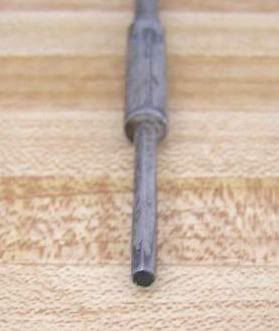 766. 4-1/2" long, 1-3/4" diameter, two pieces of metal that were probably able to be separated long ago, but now are fused together as one. The material between the two parts could be an old piece of leather or rubber, currently it's hard as a rock. I'm hoping someone can tell me what this was used for.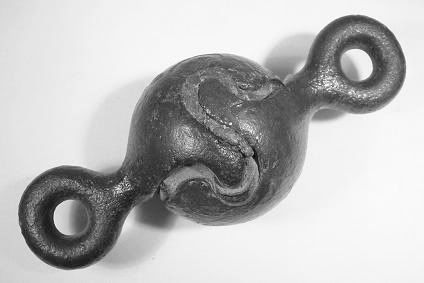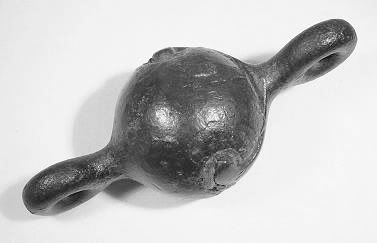 767. Another "impossible object", the puzzle is to determine how the golf tee was inserted into the piece of wood. The lower part is drilled all the way through so the tip of the tee is resting on the gray surface. Neither piece has been cut or glued.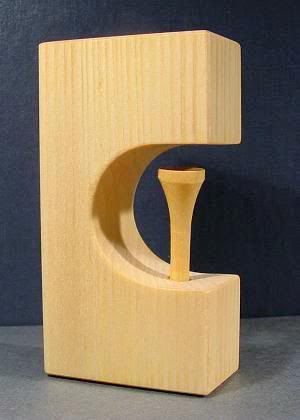 Answers
Last week's set is seen below,
click here
to view the entire post: