Set 216
1203. 2-7/8" diameter: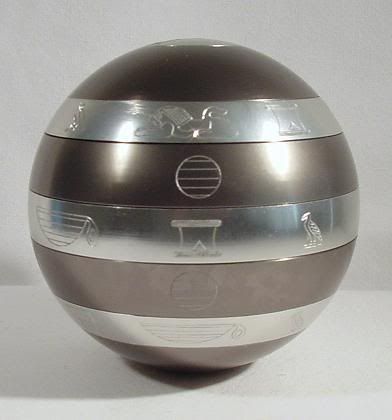 Take a look at
Neatorama
for more guesses on this one.
1204. 58" long, sent in by someone looking to identify it, this piece was found in a barn in Arkansas, the tall end can pivot at the joint and the short end is adjustable, it can slide along the notched part and lock into place: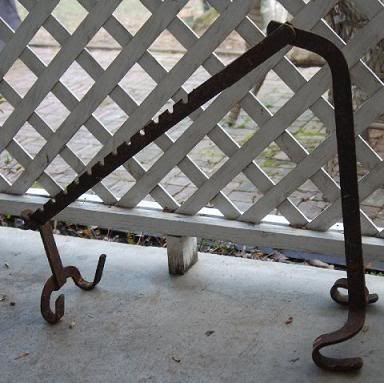 1205. Submitted by a visitor: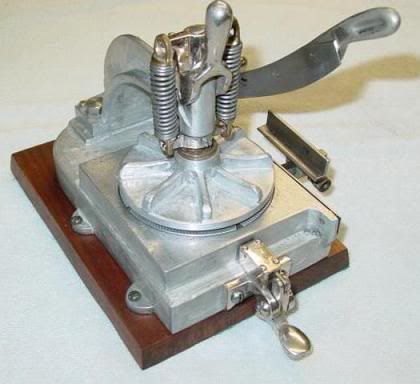 The owner's description of this device:
It is obviously a cutter or trimmer for something – but what?

It has two "pressure plates" that hold whatever is being cut in place. When clamped, these round plates rotate in either direction and can be locked on each quarter turn. You can't see the lower plate as it's immediately below the upper one you see in the picture. The spring-loaded thumb lever on the lower front inserts a pin into an indent in the lower plate to hold it in place – for trimming, I assume. There are only four indents to lock into – one every 90 degrees around the plate. The top plate is spring-loaded in the up position and is locked down by pushing down on the handle located between the springs.

The trimmer has a maximum cut of about 5". If something flat and trimmable less than 5" (and more than 4") in both directions is slid between the plates, clamped down, and trimmed on all four sides, it ends up being a perfect 4" square.

What is this thing meant to cut? And why does it have a walnut carrying case?

...I was hoping to find some manufacturer's marks but there is absolutely no mark of any kind on the whatsit nor the case. The bulk of it is made of cast aluminum, I think.
...the plates are slightly notched like a fine file and would mar a photograph.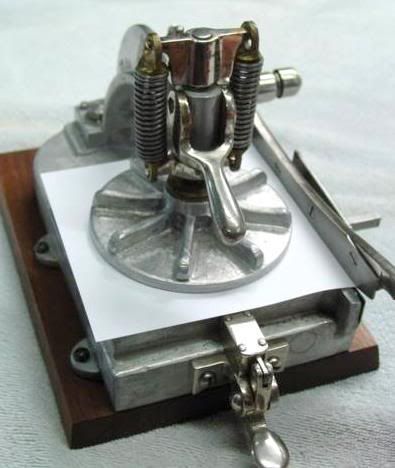 1206. 3" long, made of nickel plated brass, another one sent in by a visitor: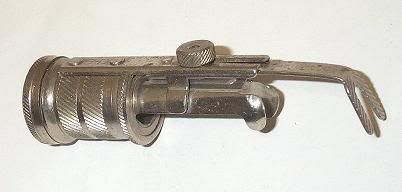 Larger image

1207. 15" long: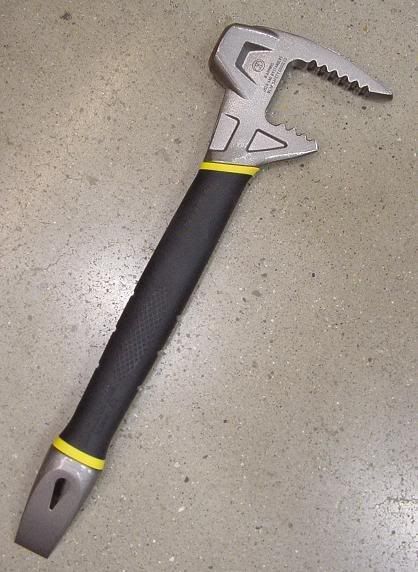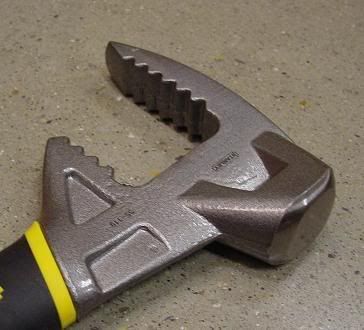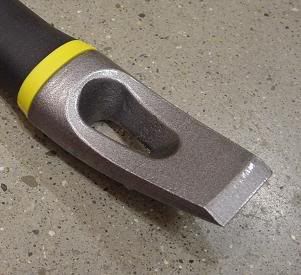 1208. The handle is 17-3/4" long: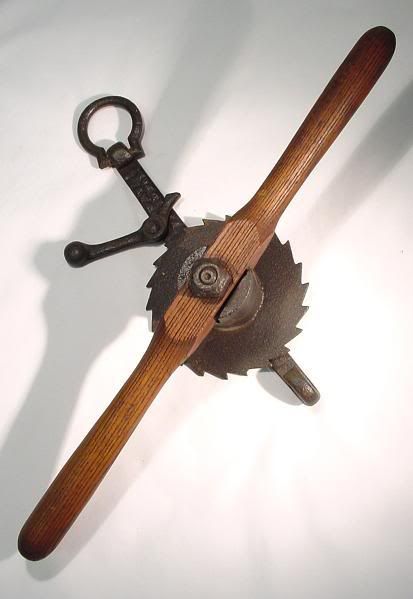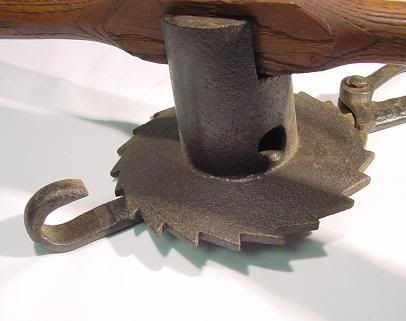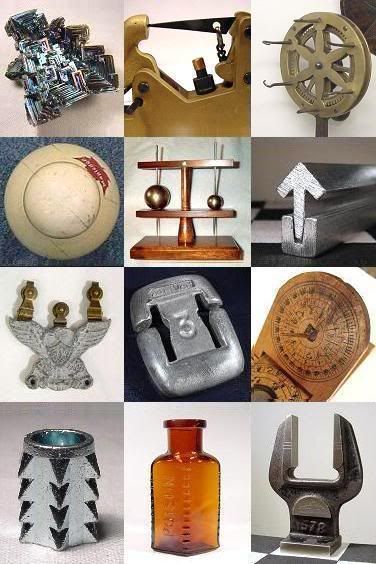 To submit photos, click on the profile link at the upper right to find my email address.
Answers
Last week's set is seen below,
click here
to view the entire post: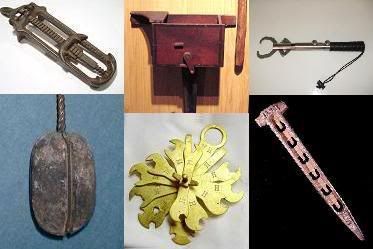 More discussion and comments on these photos can be found at the newsgroup
rec.puzzles
.
Labels: Puzzle