Set 207
1148. 4-1/2" long: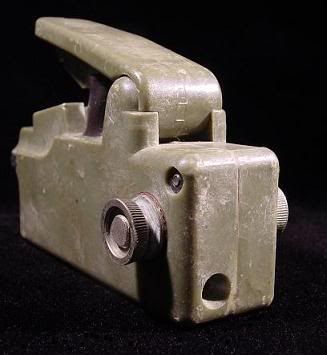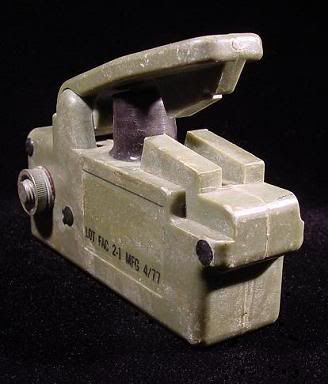 1149. 12-1/2" long, this tool is missing an important part: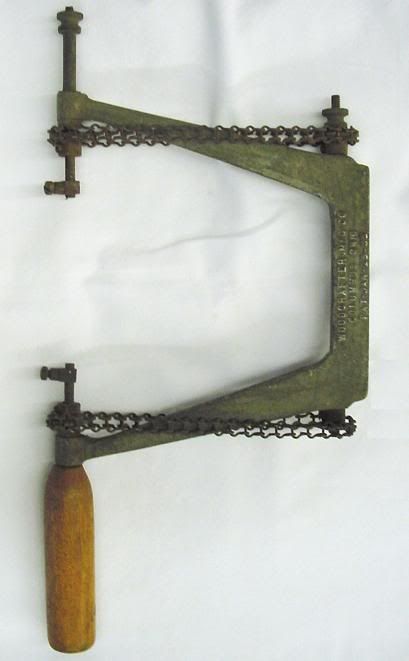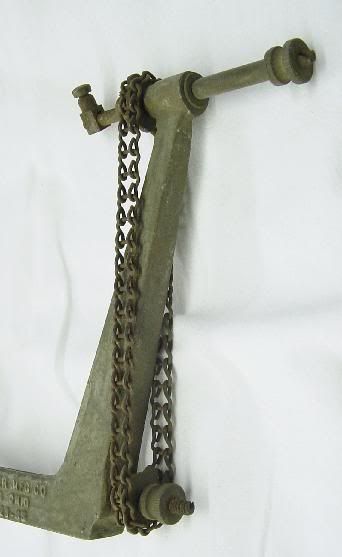 1150. 6" long, there are some small holes in the tubing on the right: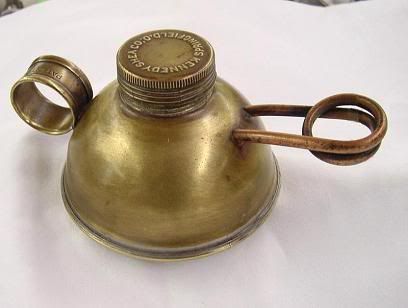 For more guesses on this one take a look at
Neatorama
.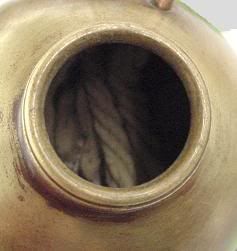 1151. 11-3/4" long: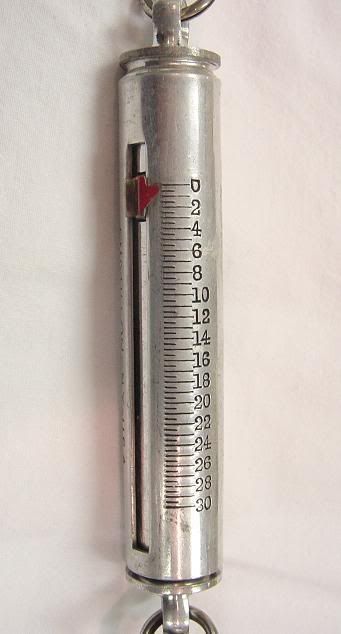 1152. 15" long: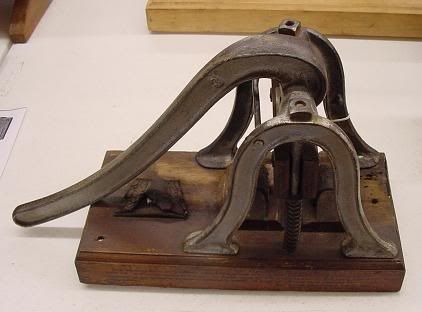 The two pieces of wood seen below on the base are covered with leather: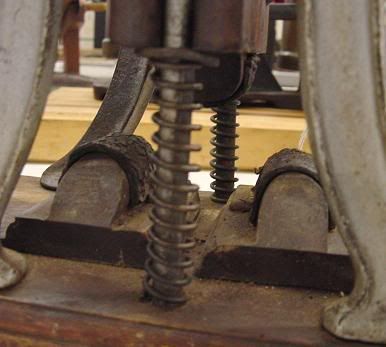 Pivoting the handle brings down a similar part from the top: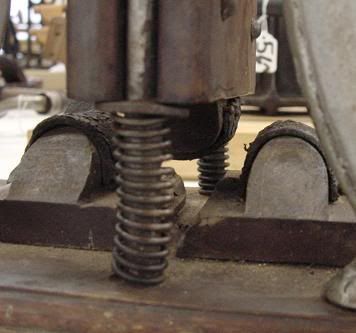 1153. 6-1/2" long, submitted by a visitor: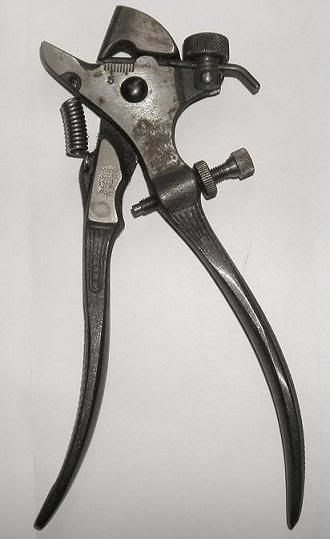 Larger image
Text on this tool reads "MARKF HIRSCH". The jaws can only be opened about 1/16", and are fully open in the photo.
To submit photos, click on the profile link at the upper right to find my email address.
Answers
Last week's set is seen below,
click here
to view the entire post: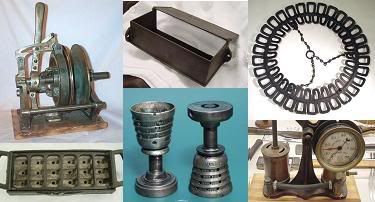 More discussion and comments on these photos can be found at the newsgroup
rec.puzzles
.
Labels: Gunpowder, Woodworking