Set 200
This post could be my most difficult set so far, the only one that I know the answer to is number 1106.
1103. 2-1/2" long: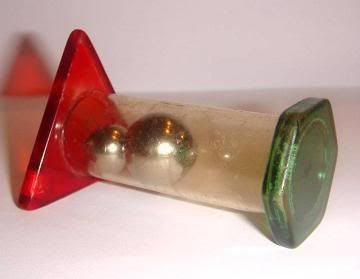 The owner got this at a flea market years ago where he was told it was part of a kit for a car. There used to be writing on the green side and a horizontal line across the middle of it. The object is completely sealed.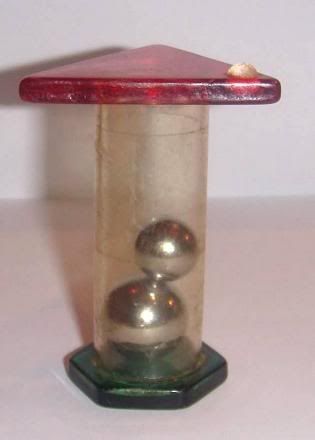 1104. Found in Illinois: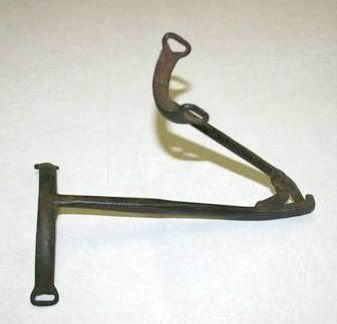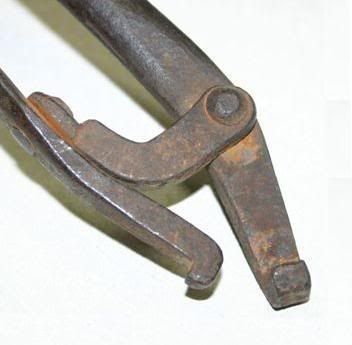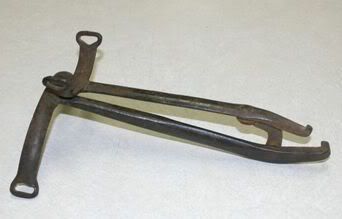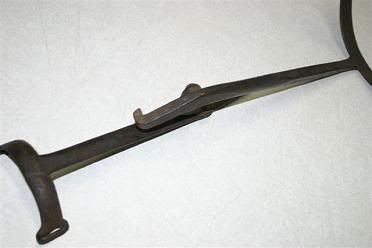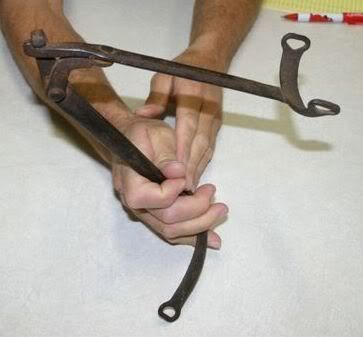 1105. 6" diameter, submitted from Texas: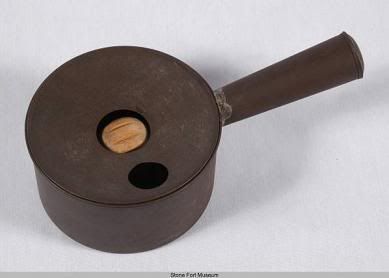 In the center hole is a wood ball with shallow grooves running from one end to the other, it spins and seems to be on an axle to keep it at the height of the opening. The lid does not come off.
1106. 9-1/2" tall: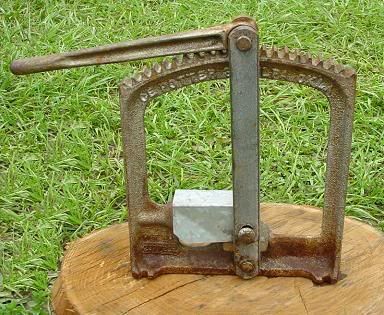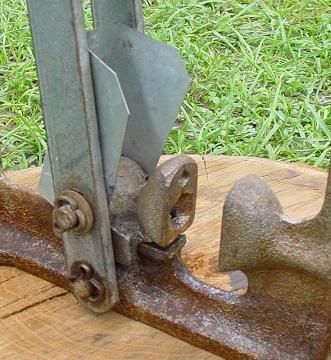 1107. 9" long, from New Hampshire, the upper part can be rotated to the left about 135 degrees: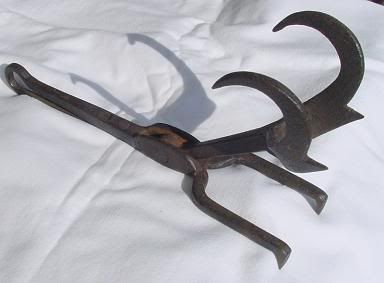 Larger image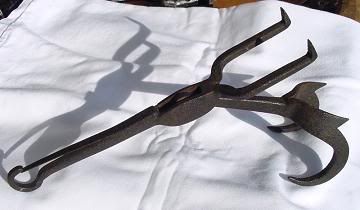 Larger image
1108. 7" long: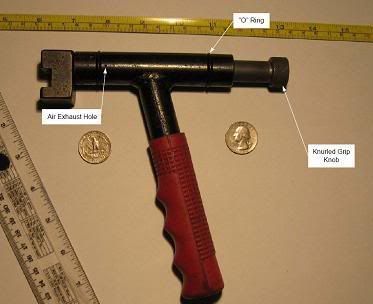 Larger image
The owner's description:

I obtained this at a store in Australia, the manager just called it a "Thing". No one knows what it's used for. It is well made, from steel, and the tube has been blued on the outside like a rifle barrel. The plunger and block are slip fit into the tube bore and made air-tight with the "O" rings. Air is exhausted through the tiny holes either end of the tube when the plunger slides into it. The knurled grip knob has been welded to the plunger shaft. It has not been used as a punch because there are no hammer marks on the plunger knob end, also the rubber mounted pin would not be strong enough to take the punching force. Why has it got outer "O" rings on the tube? When assembled the plunger pin just protrudes out the block pin hole and can slide in and out.
1108a.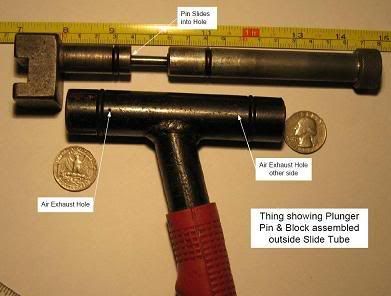 Larger image
Five more annotated photos:
1108b.
1108c.
1108d.
1108e.
1108f.
To submit photos, click on the profile link at the upper right to find my email address.
Answers
Last week's set is seen below,
click here
to view the entire post: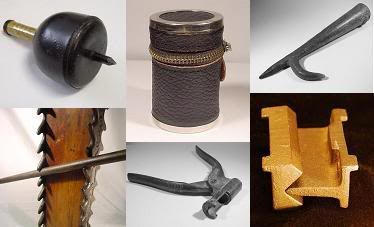 More discussion and comments on these photos can be found at the newsgroup
rec.puzzles
.