Set 194
The first three this week are unidentified tools that were sent in by visitors.
1067. 5" long, text on it reads:"8-2/0", "M&T" and "RM=00":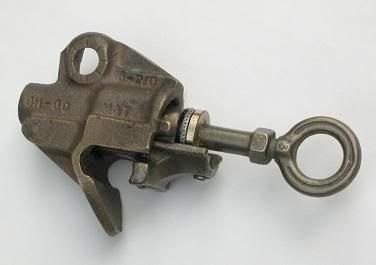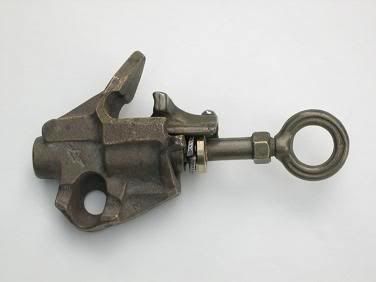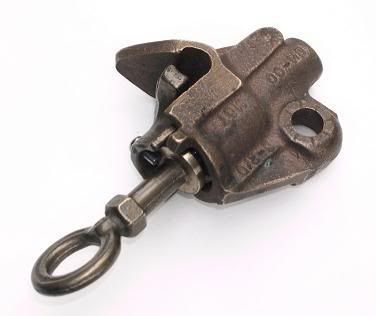 1068. 12-1/2" long:
1069. This one was found in a second hand shop in Omaha, Nebraska; here is the owner's description of it:
It is made of wood, 47-1/2" long, top 11" is 7-1/2" around and the rest is 5-1/2" around. There is a wooden plug (that has a 7/8" hole in it) that goes into a 1-1/4" hole that goes thru to the bottom where there appears to be a marble. The bottom has a 1/4" criss cross 1/4" deep. Inside there is a 1/2" wooden dowel 44" long. Also 4" from the top there is a 1-3/8" hole on one side.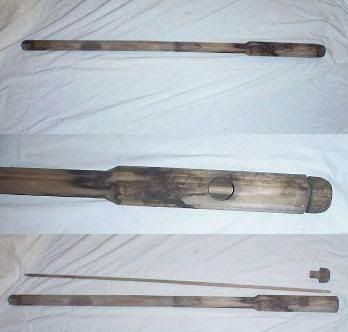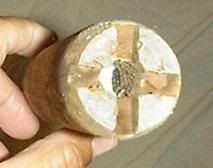 1070. 50" long: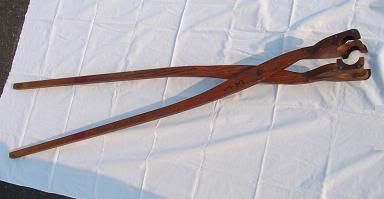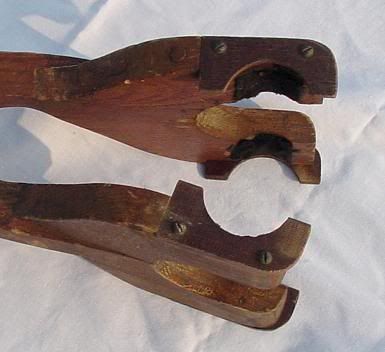 A similar tool except that the jaws are angled: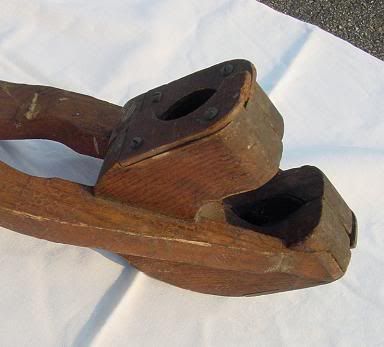 1071. 3-1/2" long as seen in this first photo: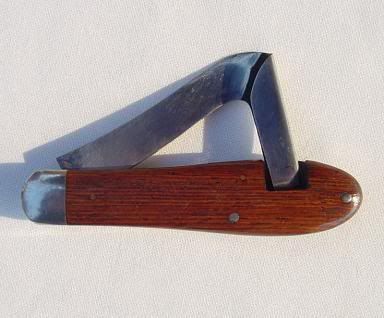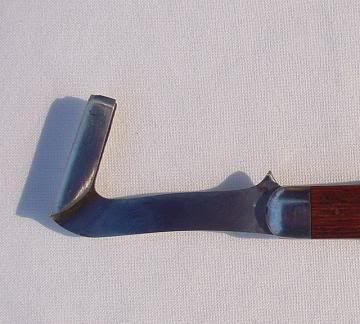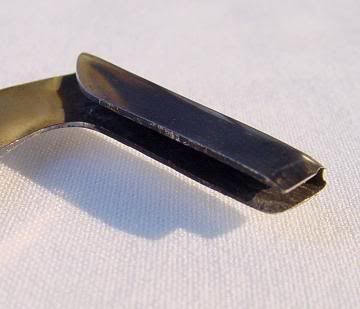 1072. 6-3/4" long, for more guesses on this device take a look at
Neatorama
.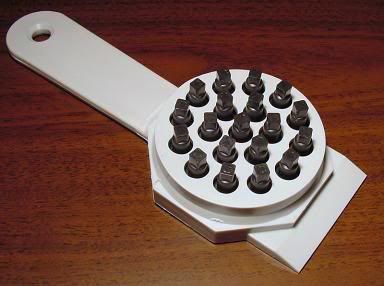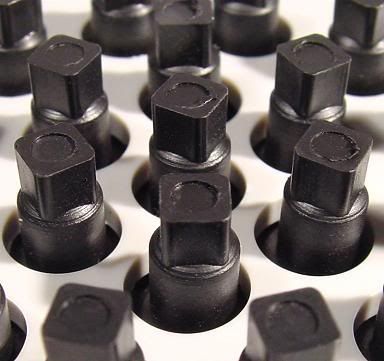 Answers
Last week's set is seen below,
click here
to view the entire post: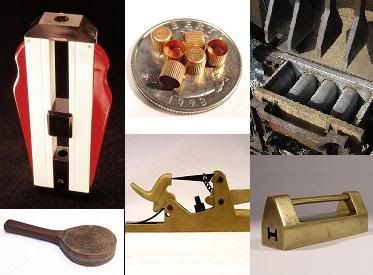 More discussion and comments on these photos can be found at the newsgroup
rec.puzzles
.
Labels: Woodworking