Set 192
1055. 6-7/8" long, the pointer on the top is made of a thin piece of steel and will easily spring back and forth: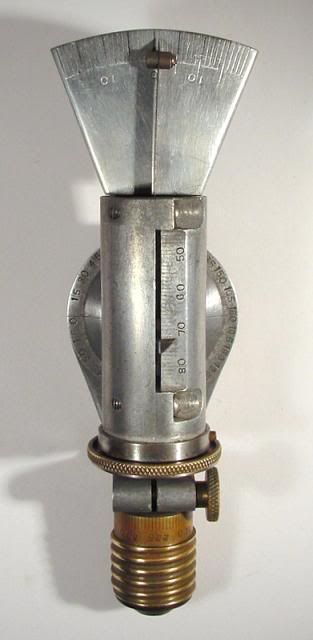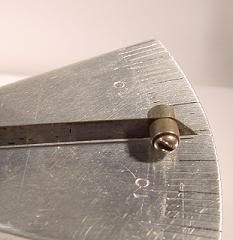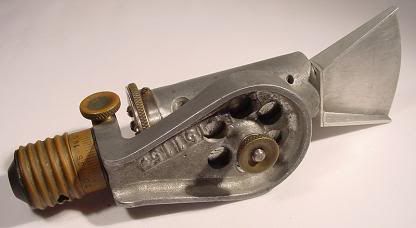 The knob on the back loosens the front and allows it to be rotated: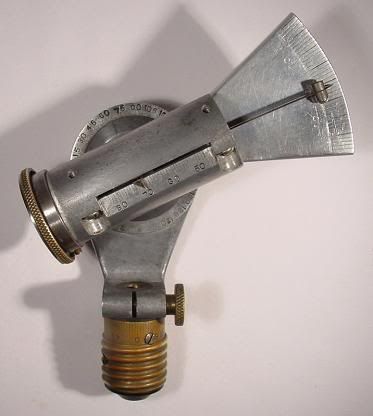 Turning the part on the far left moves the indicator in the center and adjusts the tension on the pointer.
The lower piece can also be rotated and then locked into place with the knob on the right: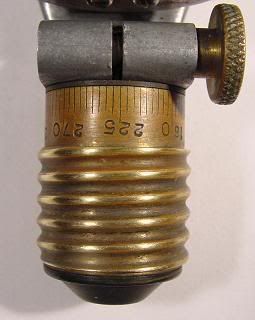 The black part at the very bottom appears to be made of bakelite.
1056. 4" long: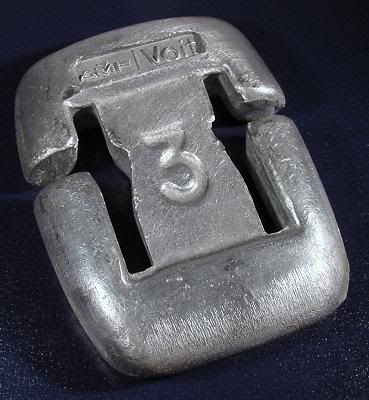 1057. 6" diameter: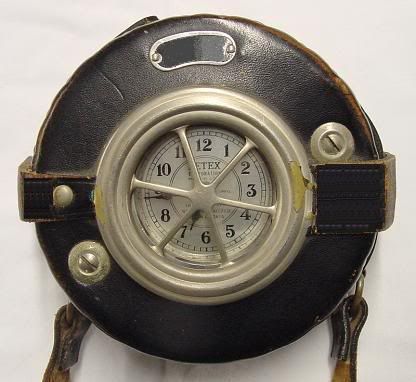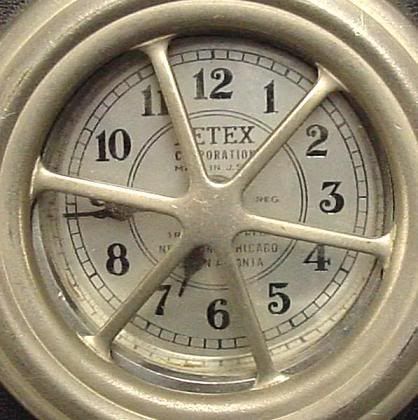 1058. 24" long: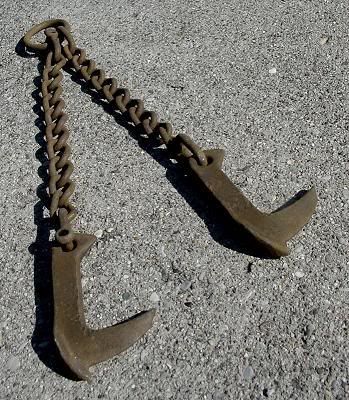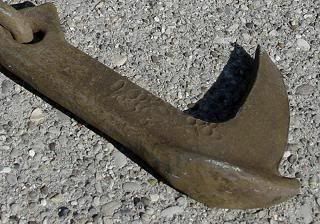 1059. 40" tall: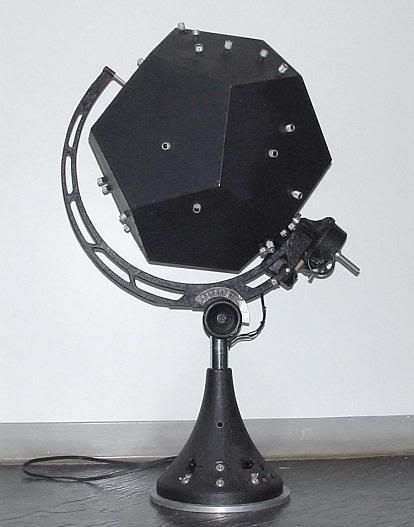 Larger image
1060. The brass base is 3-1/4" long, take a look at
Neatorama
for more guesses on this device.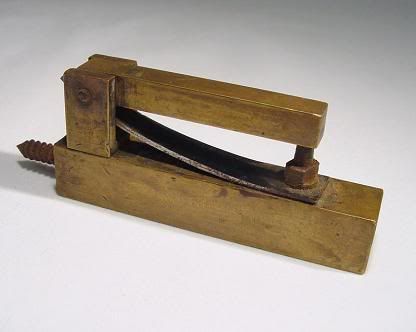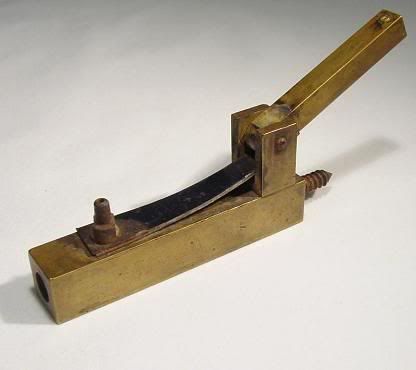 Answers
Last week's set is seen below,
click here
to view the entire post: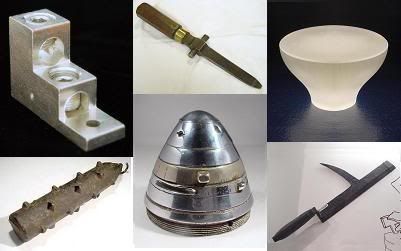 More discussion and comments on these photos can be found at the newsgroup
rec.puzzles
.