Set 173
1001. 30" tall: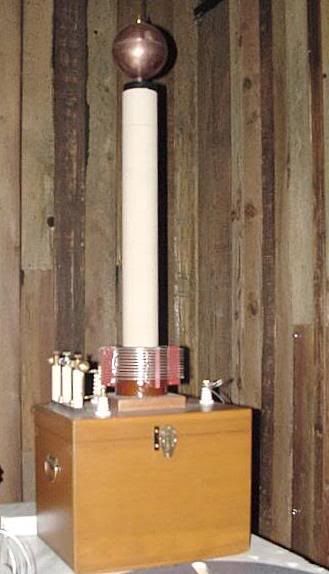 1002. Submitted by a visitor who is looking to find out what this tool is: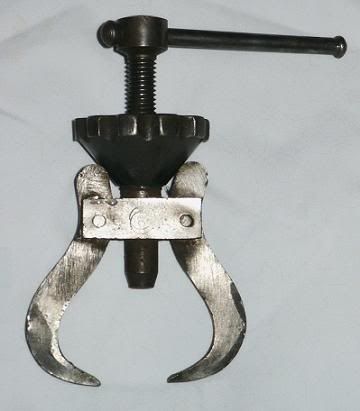 1003. 16" tall, when this device was new the circular parts on the upper right had small nets attached to them: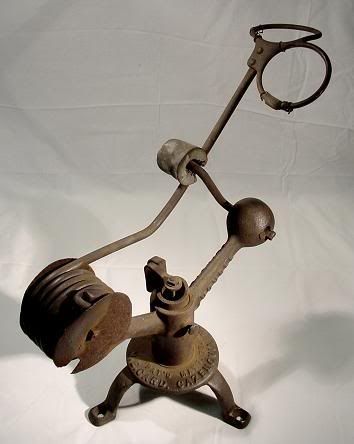 1004. 40" long, made of bamboo, with a metal clip. Take a look at
Neatorama
for more guesses on this one, where Alex is giving away a t-shirt for the first correct answer.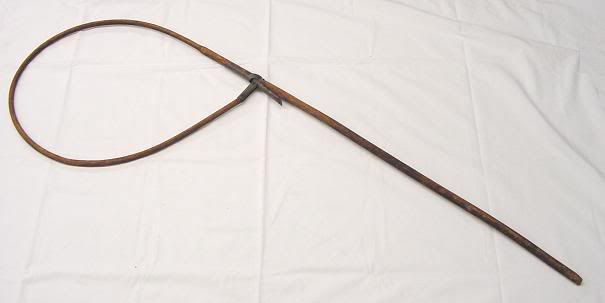 From Jim Brown's collection.
1005. 12" long: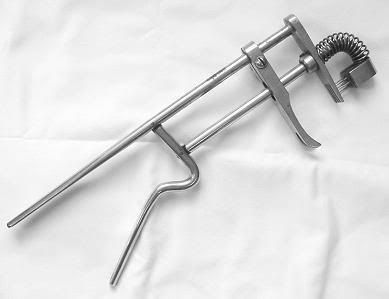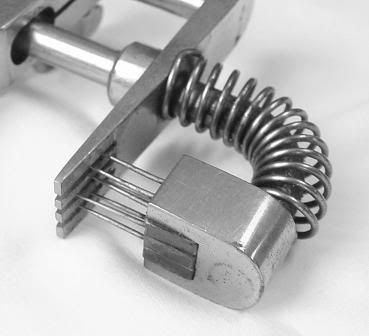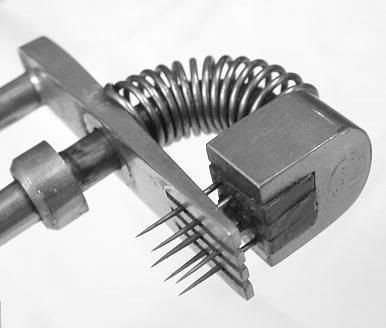 1006. 7-1/2" long: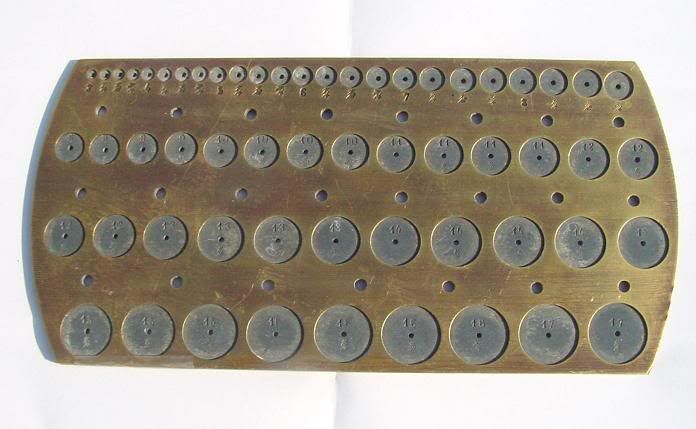 As you can see in
this close-up
, the holes are numbered 3, 3-1/4, 3-1/2, 3-3/4, 4, 4-1/4, 4-1/2..., with each integer having four holes. The last hole on this side is marked 17-1/4. The numbers appear to indicate a measurement in millimeters.
The first hole on the other side is 17-1/2 and the last is 23. I don't know exactly what this gauge was used for.
Close-up
Answers
Next week I'll be out of town for a few days, so I'll be posting on Wednesday instead of Thursday.
Last week's set is seen below,
click here
to view the entire post: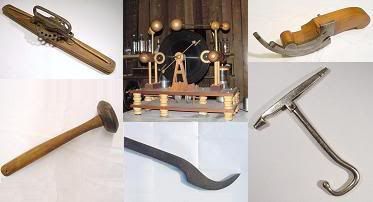 More discussion and comments on these photos can be found at the newsgroup
rec.puzzles
.
Labels: Science