Set 166
959. 9" long: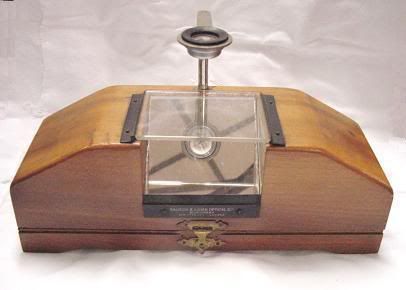 960. Close-up/partial shot: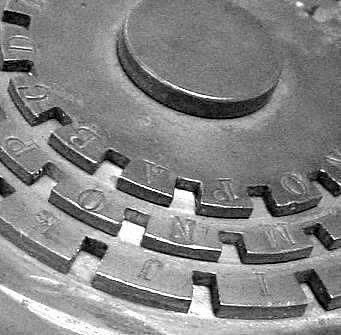 961. Approximately 18" long, this first photo is a salesman's sample and is smaller that the actual product. The two straight pieces can freely rotate.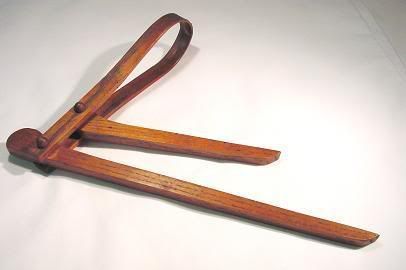 40" long as seen below, it's a different model but used for the same purpose, take a look at
Neatorama
for more guesses on this one.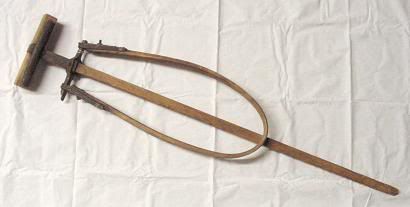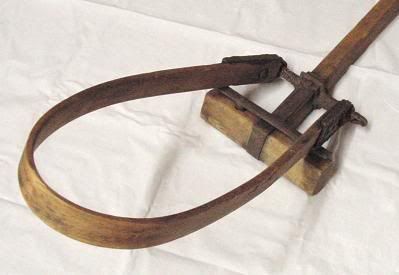 962. 4" long, submitted by a visitor: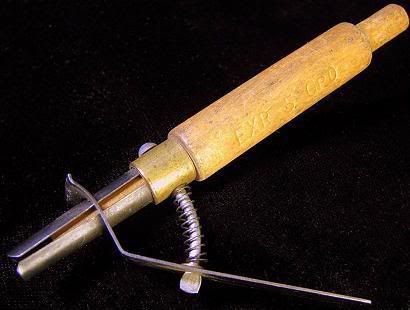 963. 3-1/4" long, Civil War era: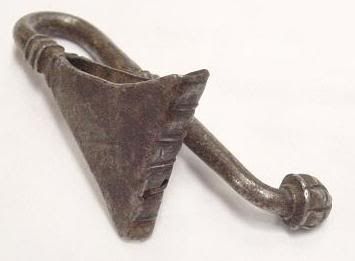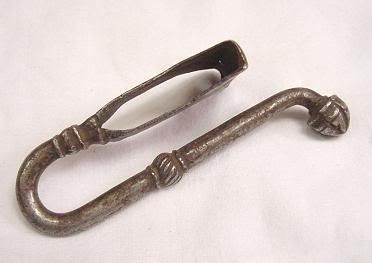 964. 2"-3" long, these stones were carved by Native Americans a couple thousand years ago: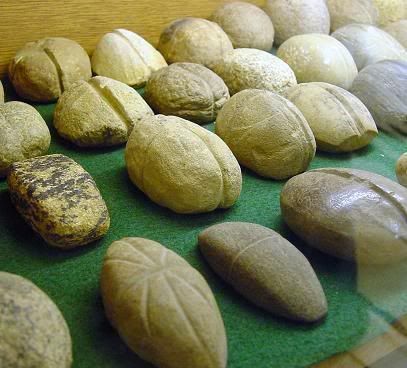 Answers
Last week's set is seen below,
click here
to view the entire post: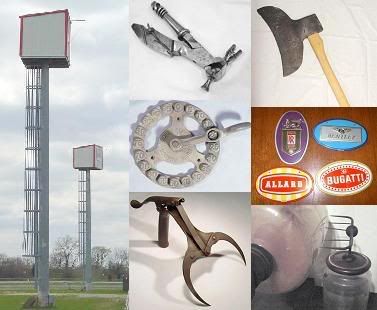 More discussion and comments on these photos can be found at the newsgroup
rec.puzzles
.