Set 157
902. 3-1/4" tall, don't know exactly what this lock was used for: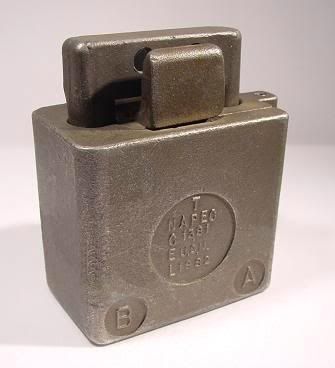 Text on the front of it reads:
__T
NAPEC
C 1381
E U.S.N.
L 1982
Two different keys are needed to open it and the shackle can be removed: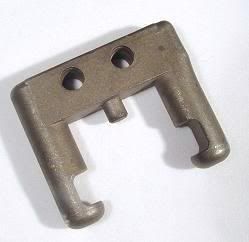 Bottom view: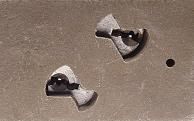 903. 3" long: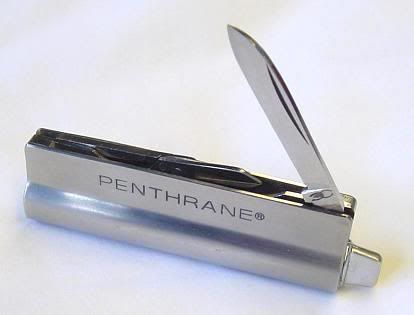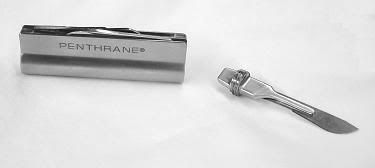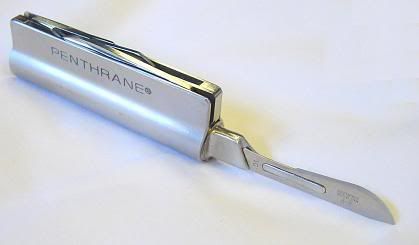 904. 5" tall, more guesses on this one can be seen on
Neatorama
.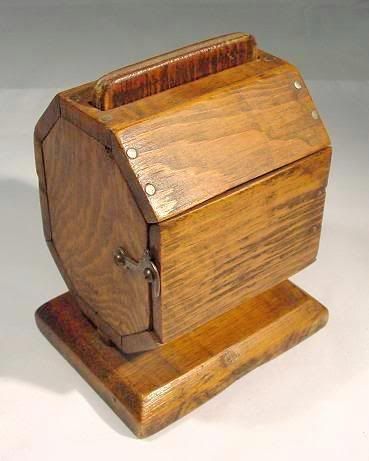 905. 13-3/4" long: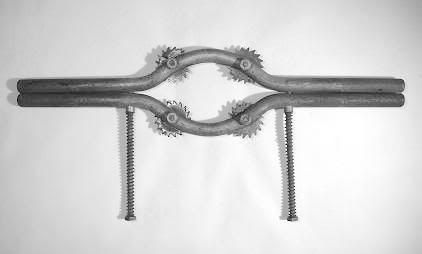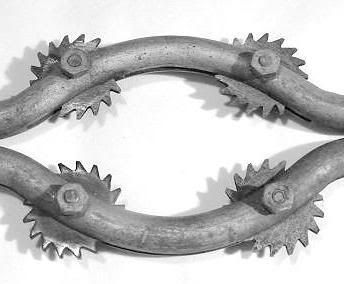 906. 4-5/8" x 4":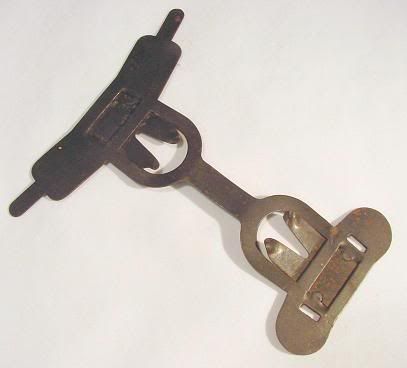 907. 39" long overall, 4" long end pieces: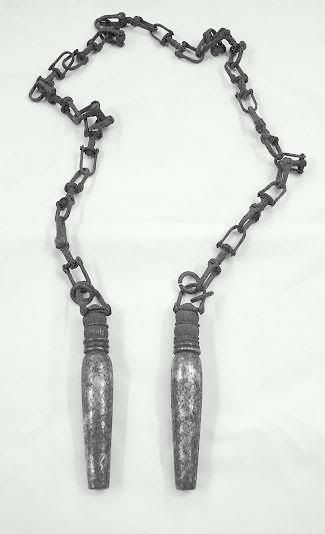 Answers
Last week's set is seen below,
click here
to view the entire post: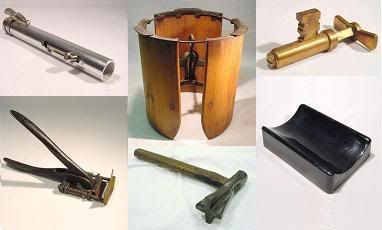 More discussion and comments on these photos can be found at the newsgroup
rec.puzzles
.