Set 151
866. 7-1/2" long:
867. Submitted by a visitor hoping to identify this tool, etched into it is "88th" and "US". Here is the owner's description of it:
The handle part is about 6" long and the front section is about 3". Width is about 3/4". We have found "42A1474" stamped on the ratchet (serrated thing). The screw threads in and out and it appears to be used to clamp something in the upper jaw. The surfaces of the lower jaw are smooth. We received this from a 83 year young person who has had it forever and he said it could have been his fathers or grandfathers.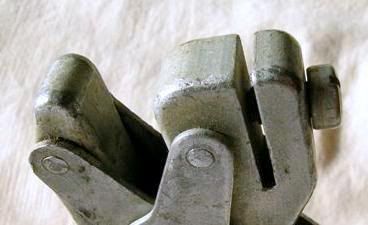 868. 3-1/2" long:
869. Another unidentified item sent in by a visitor:
3" long:
870. Approximately 16" long, more guesses on this one can be found on
Neatorama
.
871. 7" long: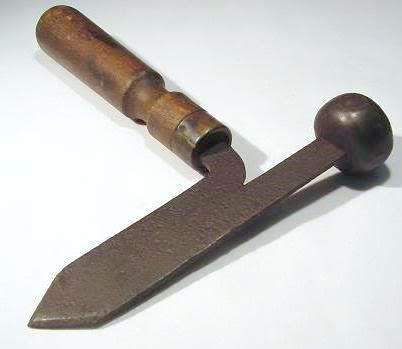 Answers
Last week's set is seen below,
click here
to view the entire post:
Additional discussion on these photos can be found at the newsgroup
rec.puzzles
.