Set 152
872. The metal frame is 4-7/16" long x 2-1/4" wide: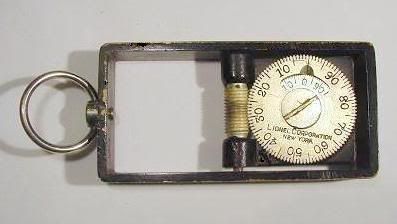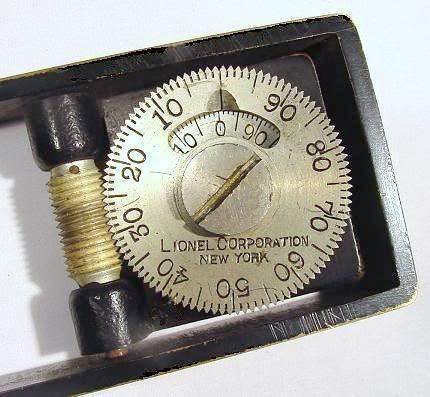 The main part hangs freely and will stay in the same position as the frame is rotated 360 degrees or more.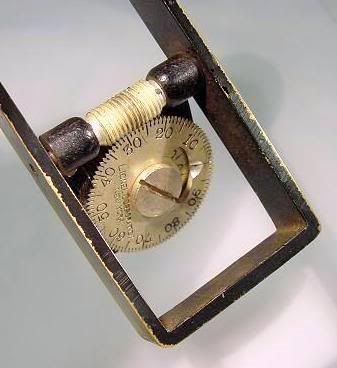 When in use, the device is kept in this round box: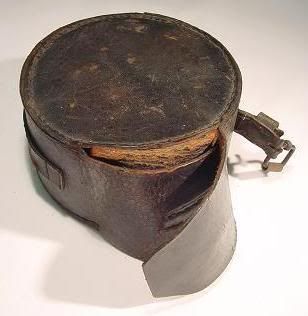 Opening the flaps reveals a hole and a slot into which the frame fits: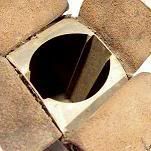 873. 62" long: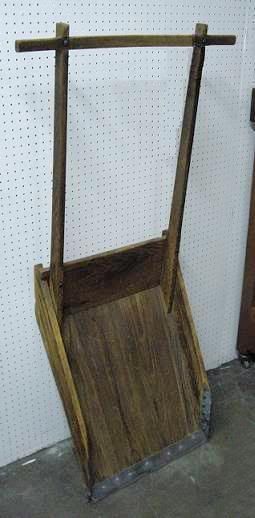 874. 10" x 6" tall, sent in by a visitor looking to identify it: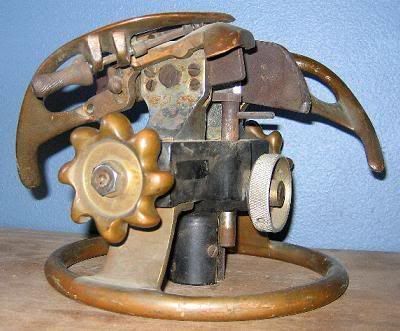 It appears like it was meant to be mounted on a pole and works like a vise when the two brass knobs are turned. The center knob raises and lowers the mechanism.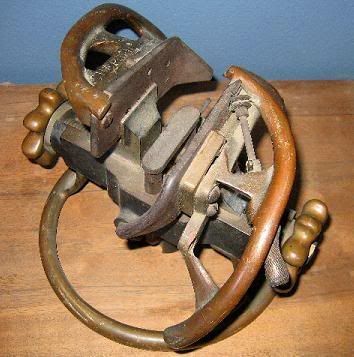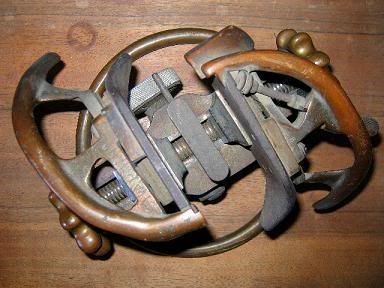 875. 14" long x 12-1/2" wide: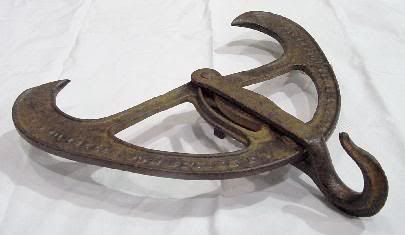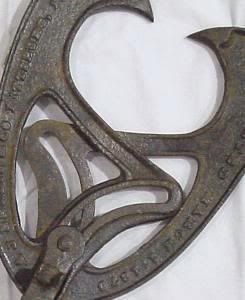 876. 9-1/2" x 5-1/2", another unidentified item submitted by a visitor. Text on one side reads "ROYAL MFG BY E C STEARNS & CO SYRACUSE NY", and the other has "Patented Dec 5 '76, Jan 16 '77, Feb 6 '83 and Oct 9 '83."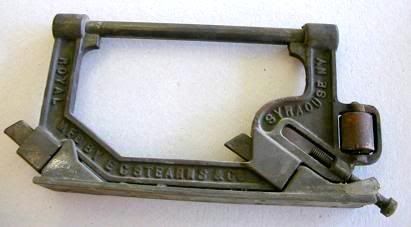 877. Approximately 5" tall, more guesses for this tool can be found on
Neatorama
, this week he is offering a t-shirt for the first correct answer.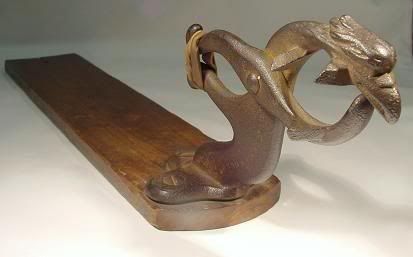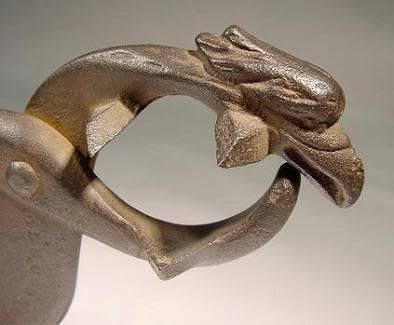 Answers
Last week's set is seen below,
click here
to view the entire post: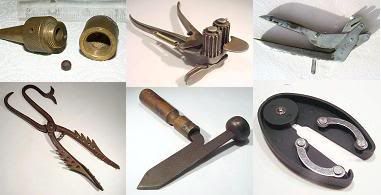 More discussion and comments on these photos can be found at the newsgroup
rec.puzzles
.