Set 159
915a. 2" long: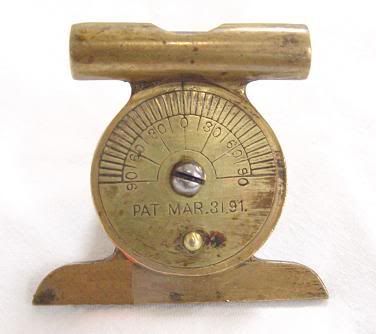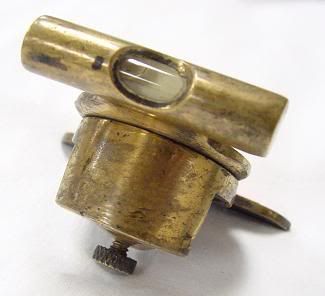 915b. Similar to the previous device, 3-5/8" long"
Rotating the piece on the back moves the needle on the front: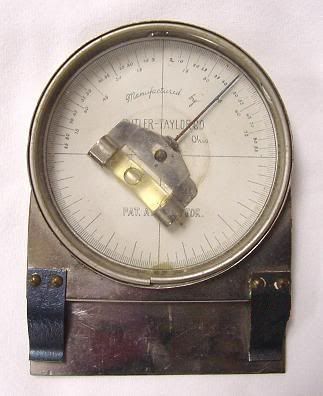 Close-up shot
916. 2" long:
917. The wooden base is 16-3/4" long: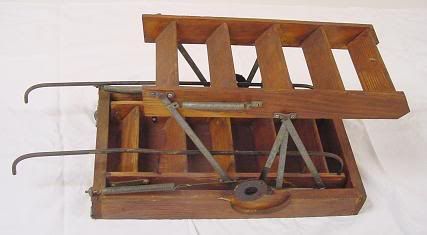 918. 7" long:
919. 6" tall, please see
Neatorama
for more guesses on the purpose of these springs, this week Alex is offering a T-shirt for the first correct answer.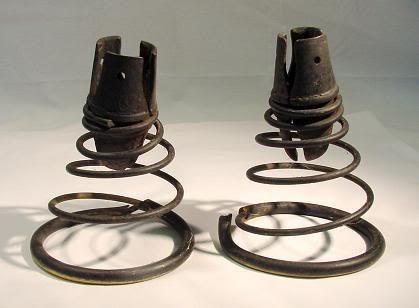 920. 5-1/2" long:
Answers
Last week's set is seen below,
click here
to view the entire post: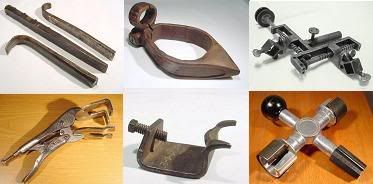 More discussion and comments on these photos can be found at the newsgroup
rec.puzzles
.
Labels: Gunpowder, Woodworking