Set 169
977. 3-1/2" long: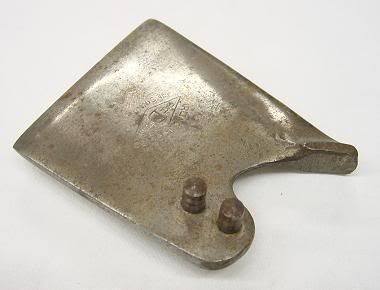 From Jim Brown's collection.
978. 5-1/2" long, submitted by a visitor: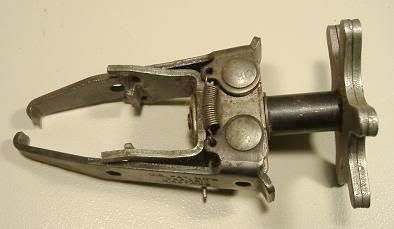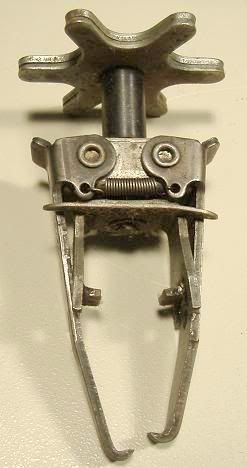 979. 12-1/2" long: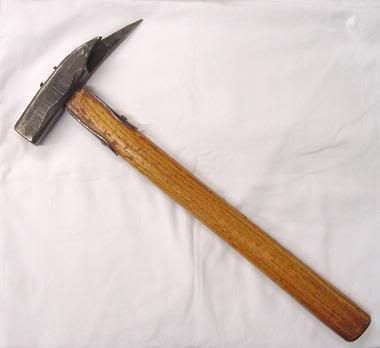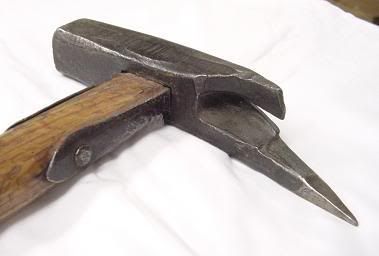 980. 5-1/4" long, held closed by a spring: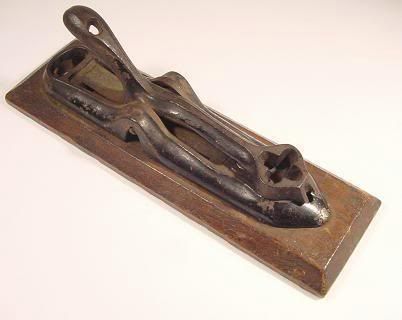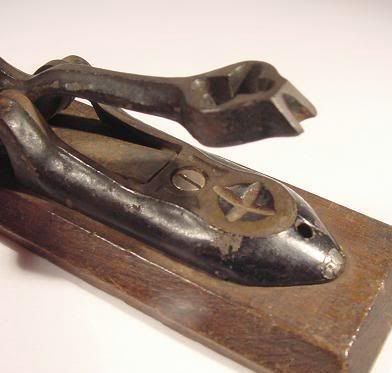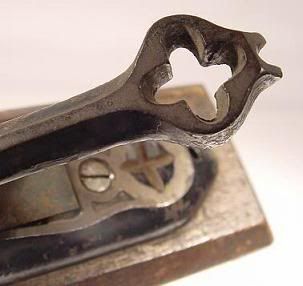 981. 11-1/2" long, compressing the handles opens the jaws at both ends:
For more guesses on this device take a look at
Neatorama
, where Alex is offering two t-shirts as prizes, one for the first correct answer and another for the most humorous guess.
982. 7" long, from the mid 1800's, this is a particular style of knife that is still available today:
Answers
Last week's set is seen below,
click here
to view the entire post: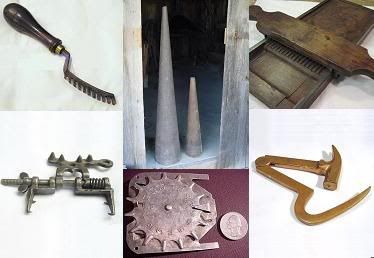 More discussion and comments on these photos can be found at the newsgroup
rec.puzzles
.