Set 168
971. 3-1/2" long: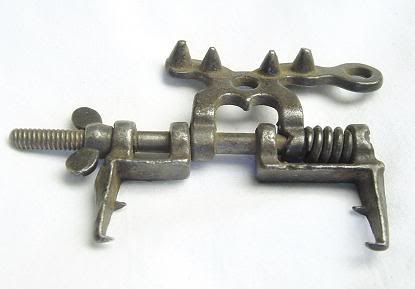 972. 7-1/2" long: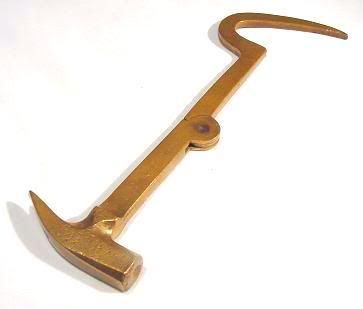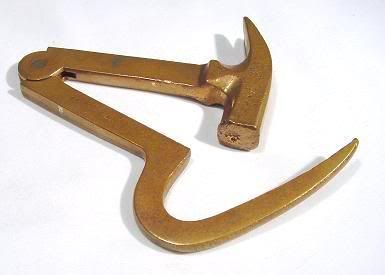 973. The one on the left is approximately 48" tall: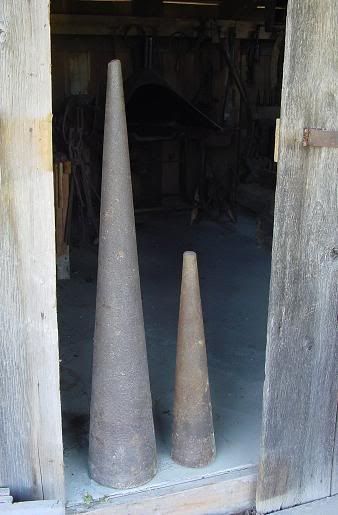 From Jim Brown's collection.
974. Submitted by a visitor who is looking to find out exactly how this counter was used: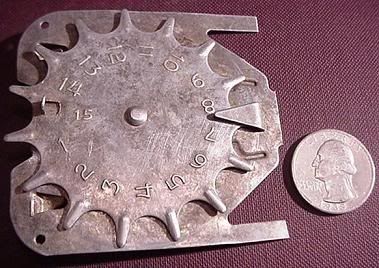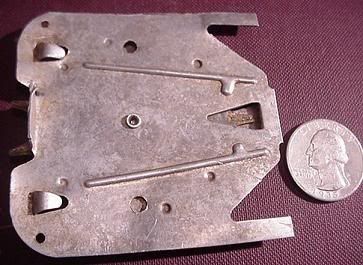 975.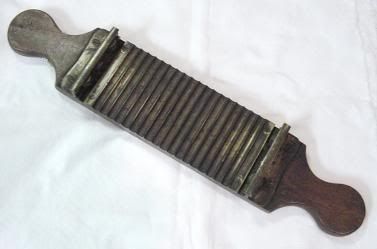 There are two wheels visible on the side of the part at the top left, the other end has a similar set: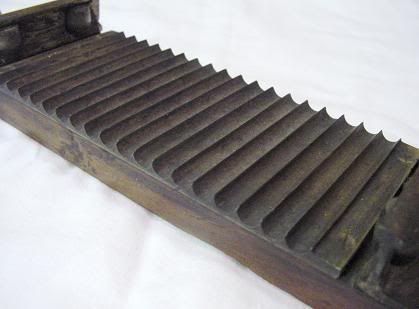 The base is 6" wide x 14" long, and has a corrugated section that matches the upper piece: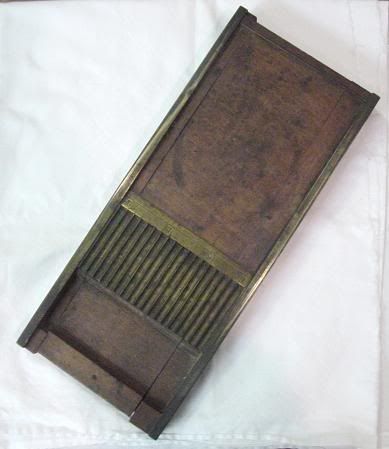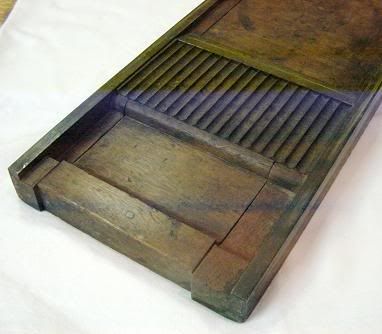 The top part can be rolled back and forth along the base: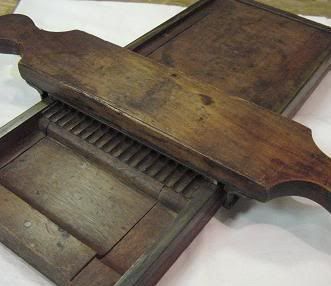 From Stan's collection
976a. 8-1/2" long: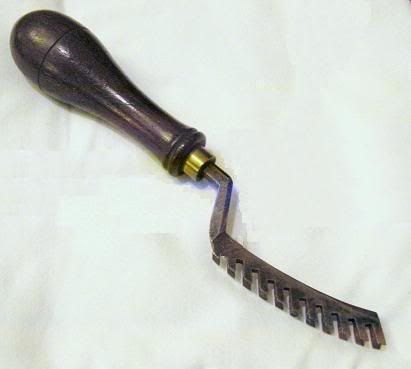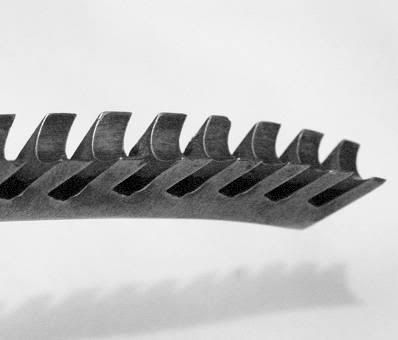 976b. Another version of the same tool, 13-1/2" long: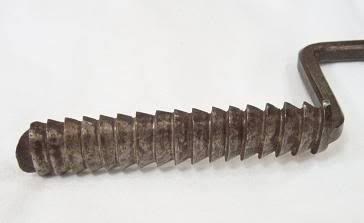 Answers
Last week's set is seen below,
click here
to view the entire post: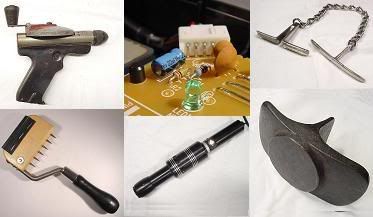 More discussion and comments on these photos can be found at the newsgroup
rec.puzzles
.
Labels: Metalworking, Woodworking