Set 179
1037. 4-3/4" diameter:
1038. 17-1/2" long: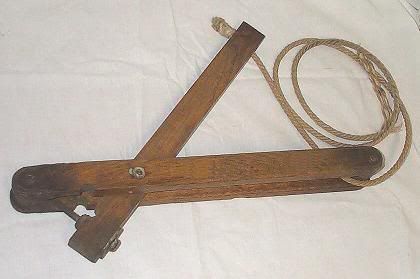 1039. 7-1/2" long, take a look at
Neatorama
for more guesses on this tool:
It was used on a farm but not with animals, and it's missing the straps that went through the holes on the end.
1040. 15' diameter: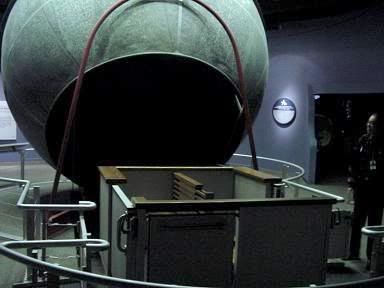 1041. Approximately 24" long, made in the 1880's, this device was photographed at the
Trap Hall of Fame
:
Larger image
1042. 12" long: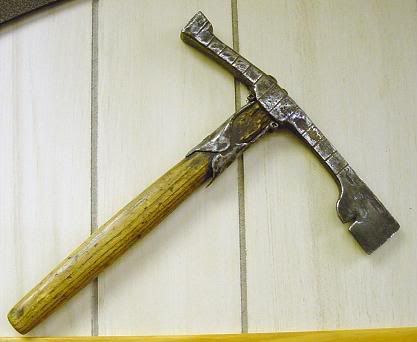 From John Sindelar's collection
Answers
Last week's set is seen below,
click here
to view the entire post: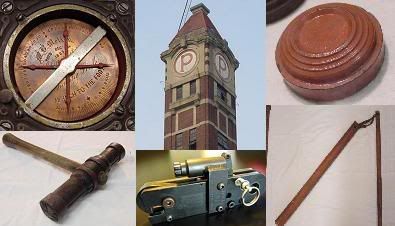 More discussion and comments on these photos can be found at the newsgroup
rec.puzzles
.
Labels: Science, Woodworking