Set 202
1115. 7" long: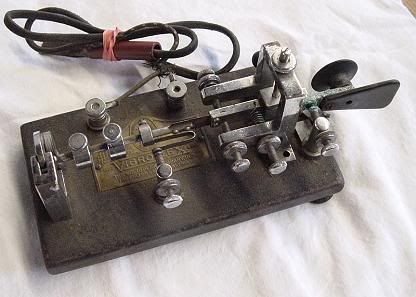 Larger image
1116. 8" long, from the 1860's, more guesses on this device can be found at
Neatorama
: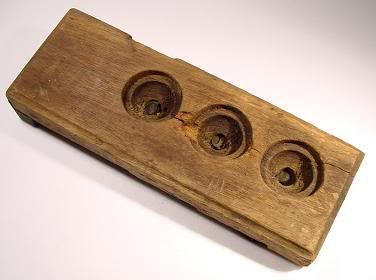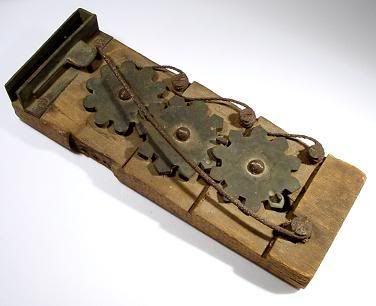 Larger image
1117. 10" long: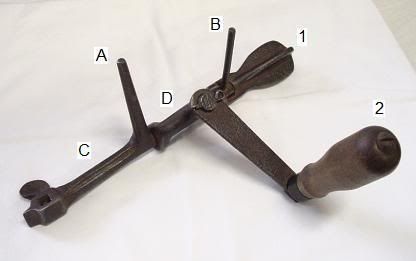 -Parts A, B, and C are connected and move as one piece.
-Part D is connected to handle 1, see second photo.
-To operate, hold handle 1 with the right hand, and turn handle 2 with the left, 2 will make contact with A, causing shaft C to rotate, handle 2 will next strike B, rotating C in the opposite direction.
-Continuous turning of the handle results in a back and forth rotation of shaft C.
Larger image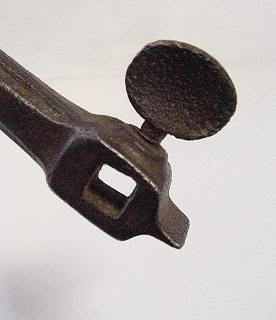 1118. 12" long: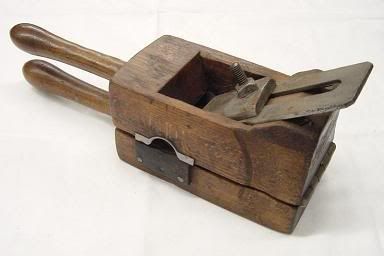 Larger image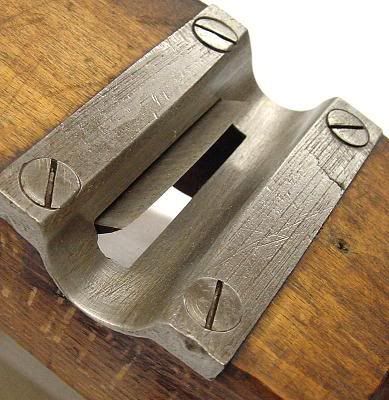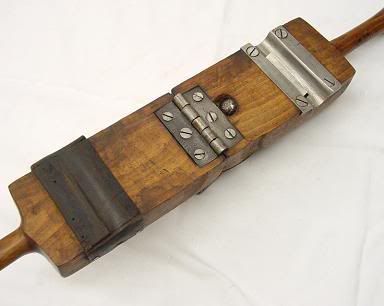 Larger image
1119. 6-1/2" long: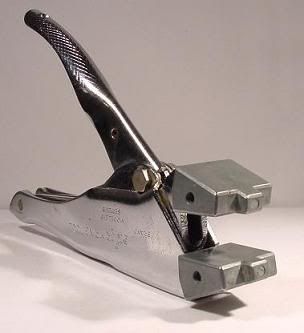 When the handles are fully compressed there is a 1/4" gap between the jaws, they are 5/8" apart in this photo.
1120. 9-1/2" long: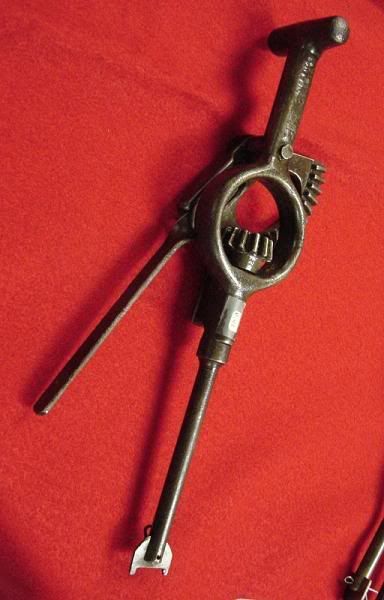 1121. 6" long, submitted by a visitor: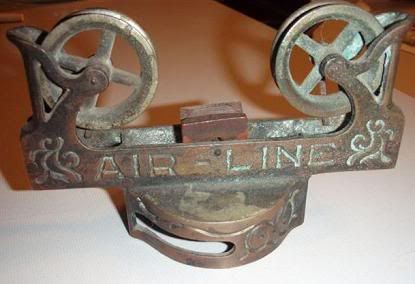 -----
To submit photos, click on the profile link at the upper right to find my email address.
Answers
Last week's set is seen below,
click here
to view the entire post: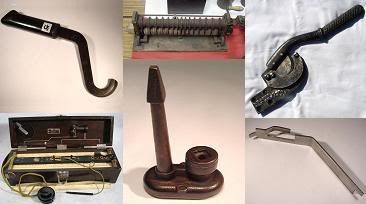 More discussion and comments on these photos can be found at the newsgroup
rec.puzzles
.
Labels: Woodworking