Set 201
1109. 7" tall: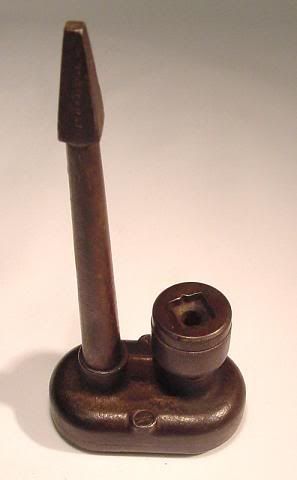 1110. Approximately 22" long, more guesses on this one and a chance to win a t-shirt at
Neatorama
: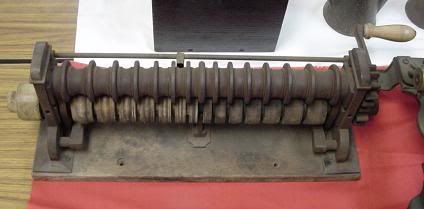 Larger image
From Jack Devitt's collection
1111. 9-3/8" long, maybe someone can tell me what this hook is for, I've shown it to a lot of people but no one has been able to identify it, the only text on it is "SP":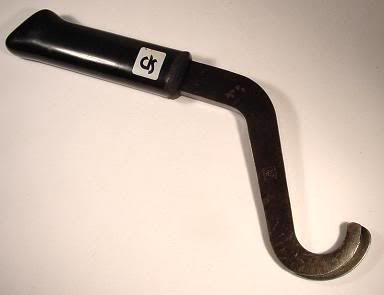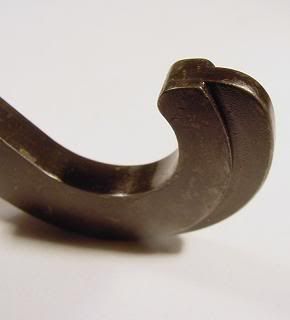 1112. 7-3/4" long: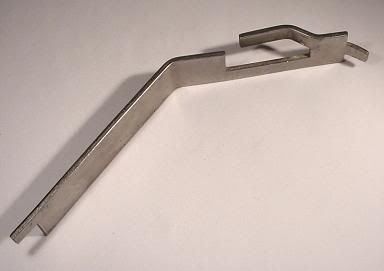 1113. 12-3/4" long, patented in 1888: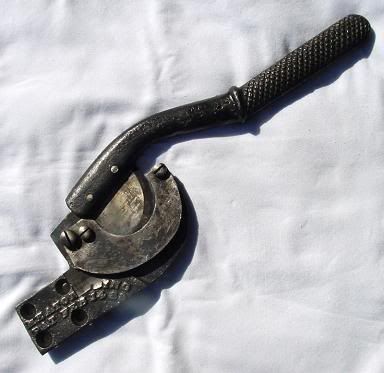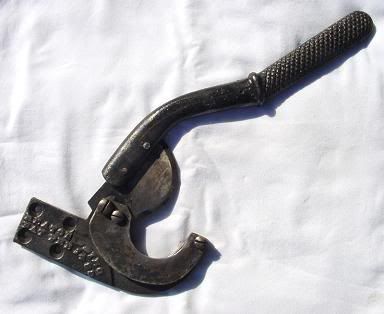 1114a. Submitted by a visitor who is looking to find the purpose of this device: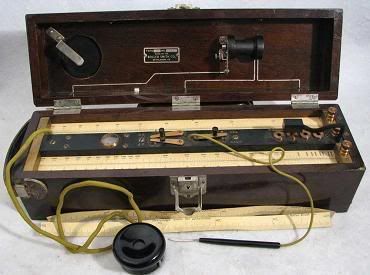 Larger image
The owner's description:

1.The box is 17"L x 5 1/4 " H x 4 7/8" W.--- 2.Metal tag in top of testing area reads Roller-Smith Co. Type B Instrument # 1445 -Bethlehem Pa. ---3. It is hand dated 8/13/18 on warranty sticker attached to bottom--- 4."Battery Instructions" attached to the bottom of the box indicate it was powered by 2 flashlight batteries.--- 5.There is a small swing needle meter with + , - and center indicator (see picture 1114e)----6. The white scale strips which run the length of the box are numbered but do not indicate what is being measured. There are four sets of numbers on the scales ---brown ---- black ---- red ---blue and at the right end of the box there is a copper bar which has corresponding colors with a plug-in attached to a cloth covered electrical conductor running down into the box. The scale strips start at 0 on upper scale strip top right end and continues to 1000 on upper strip left top end then drops down to lower strip left top end and continues from 1000 to 200000 on lower strip top right end (see close-up picture 1114c) . ---- 7. Running down the length of the white scale strips in their centers is stretched a fine wire (see yellow arrow in picture 1114c)---also see hand held probe attached to a cloth covered conductor --- I'm thinking the probe was run along the wire by hand until the swing meter needle centered and thus a reading of the number at location of the probe was made. 8. Also there are two loose "Percentage Scale for Ohm/meter" strips. When laid on the white scale strips they were perhaps a means to measure resistance (see picture 1114d). When not in use the ohm strips are held by clips in the cover of the box (see picture 1114b)
1114b.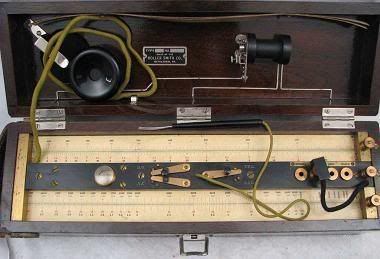 Larger image
Two close-ups:
1114c.
1114d.
1114e.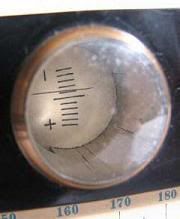 To submit photos, click on the profile link at the upper right to find my email address.
Answers
Last week's set is seen below,
click here
to view the entire post: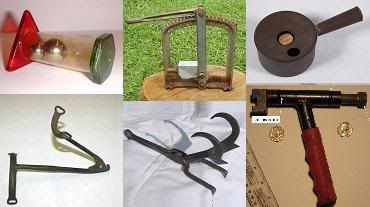 More discussion and comments on these photos can be found at the newsgroup
rec.puzzles
.
Labels: Science