Set 206
1142. 12" long, submitted by a reader of this site: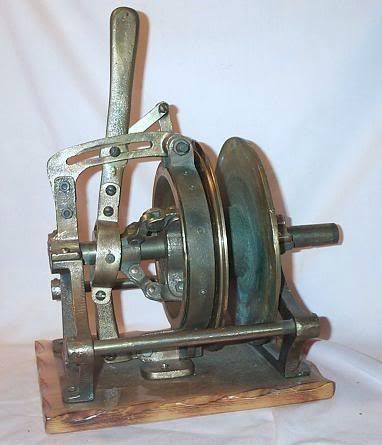 1143. 9" long: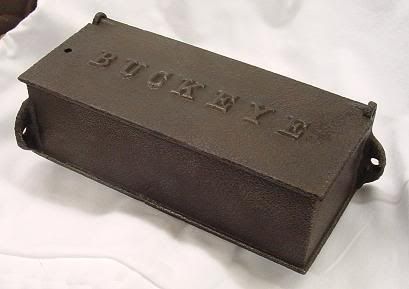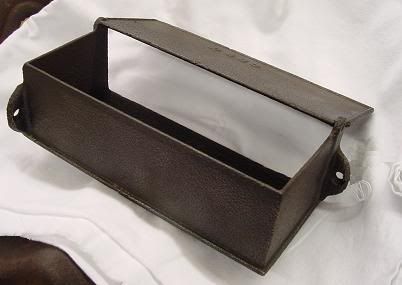 1144. Approximately 14" diameter, take a look at
Neatorama
for more guesses.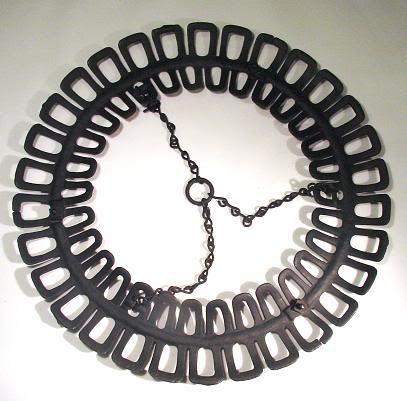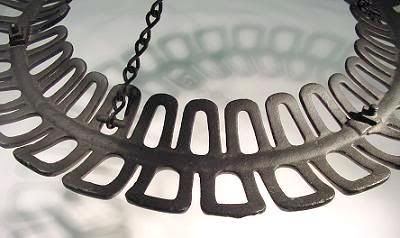 1145. 11-3/4" long:
1146. 4" tall, submitted by a visitor from the Netherlands who is looking to identify these items, specifically, the parts with the holes, since the other half might be a later addition. The large holes are numbered from 1 to 20, other text on it reads "MLE84":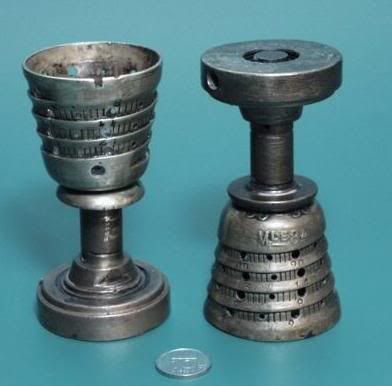 1147. 43" tall: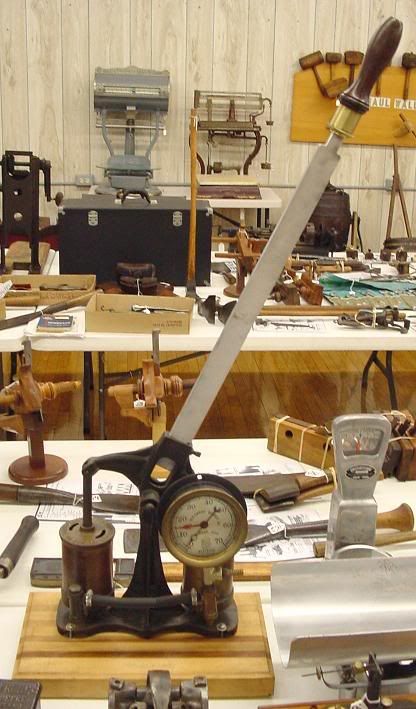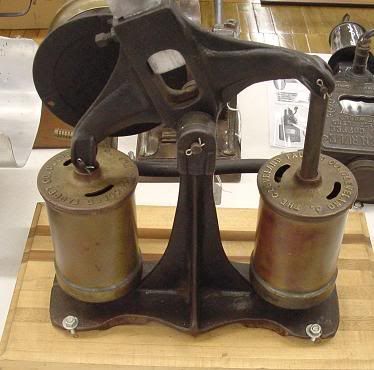 To submit photos, click on the profile link at the upper right to find my email address.
Answers
Last week's set is seen below,
click here
to view the entire post: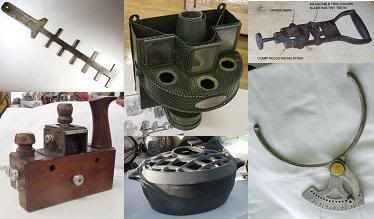 More discussion and comments on these photos can be found at the newsgroup
rec.puzzles
.