Set 232
1301. 10-7/8" tall: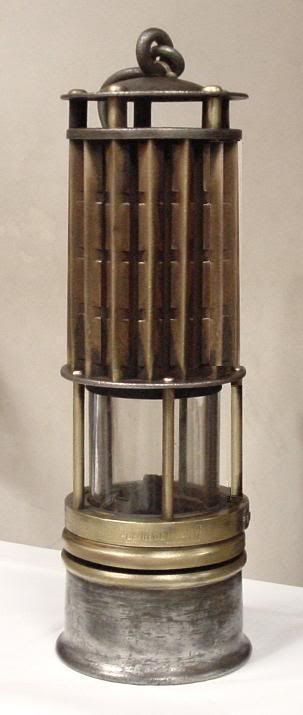 1302. 11" long: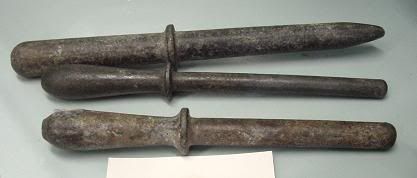 Larger image
1303. 48" tall: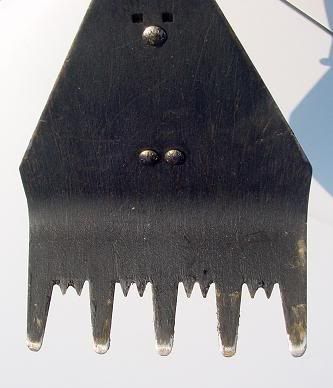 1304. 6" long: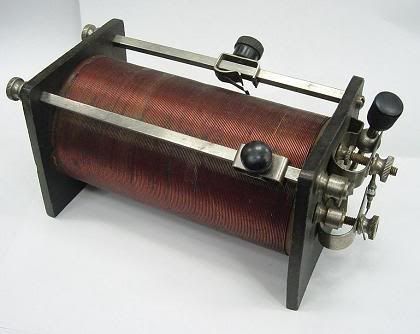 Larger image

Another version of the same device, 4" long, from the 1950's: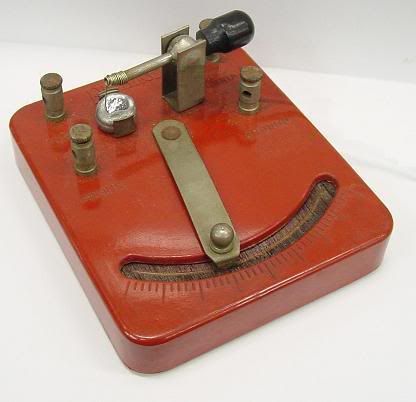 1305. Submitted by a visitor from Texas who is looking to identify this piece of equipment: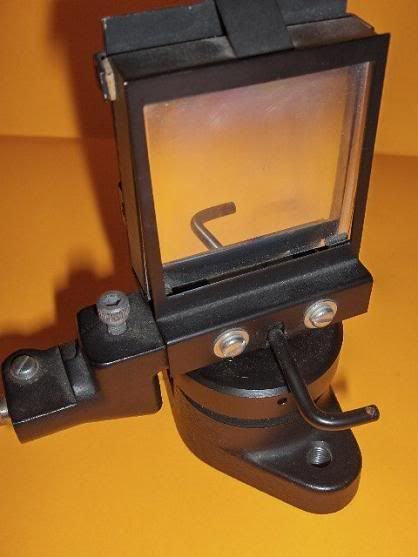 The owner's description of it:
There is a 2-1/4" square piece of prism/quartz crystal or similar, which is highly mirrored and is iridescent with varying colors like a holograph.(You cannot see through the glass.) It sits on a rotational frame with very smooth ball bearing 360-degree movement. (Its precision suggests that this object was intended to spin at high revolution.) It has an arm protruding out one side which has a small red ball about 1/4" round. It may be a bulb containing fluid like a thermometer, or it may be solid ruby colored glass ball. But it glows if light strikes it just right. It is shielded so that the red ball is concealed from the back.

The back side of the prism mount has 4 or 5 highly precise leveling screws as if a very finite placement is required. These adjustments would serve to tilt or plane the prism. The prism is about 1/2 to 5/8" thick, and has numerals scratched into the side with a scratch awl or engraving tool. The numerals are 33/12/3/10/1.

The entire item except for the glass is very heavy metal. There is no writing anywhere on the piece except the numerals "903" stamped on the bottom of the mount. As small as it is, this thing weighs a surprising 2lbs, 10 ounces.
A view of the back: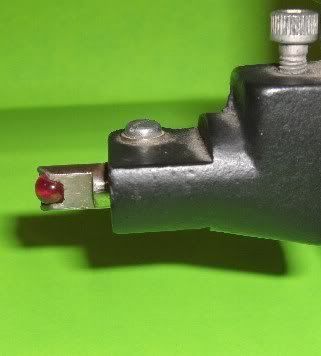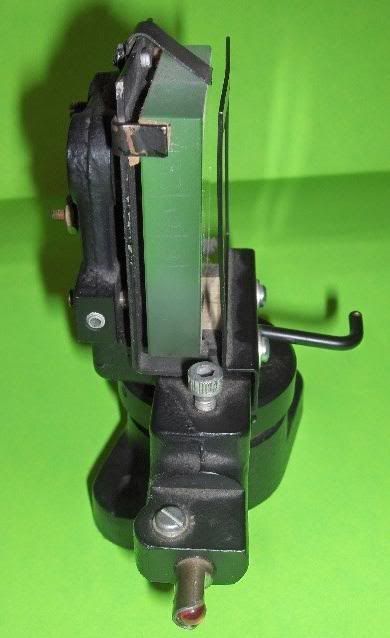 1306. 8" long, for more guesses on this one take a look at
Neatorama
:
To submit photos, click on the profile link at the upper right to find my email address.
Answers
Last week's set is seen below,
click here
to view the entire post: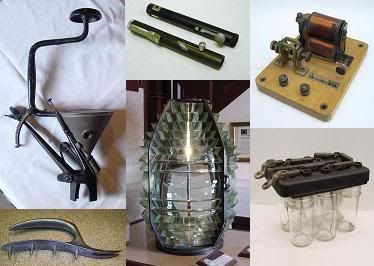 More discussion and comments on these photos can be found at the newsgroup
rec.puzzles
.