Set 235
I'll be on the road for a few days next week so I'll be posting on Wednesday morning instead of the usual Thursday.
1320. 8-1/2" tall: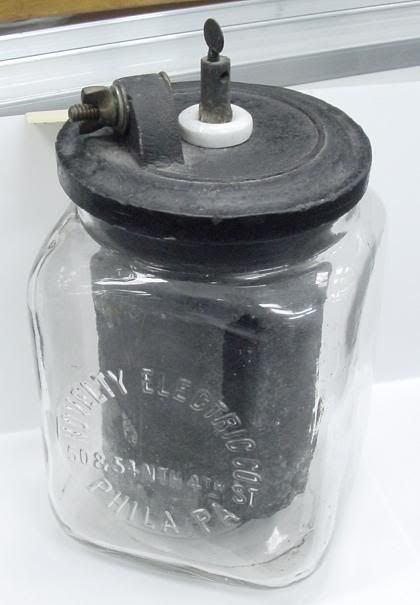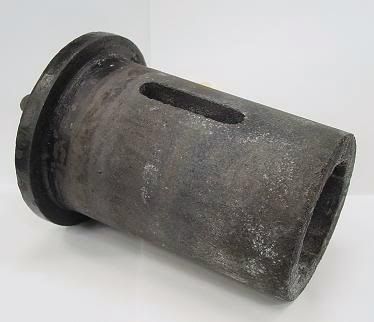 1321. 10-1/2" long, submitted by a visitor who is looking to identify this tool, it was found under some floor boards of a house that was being demolished: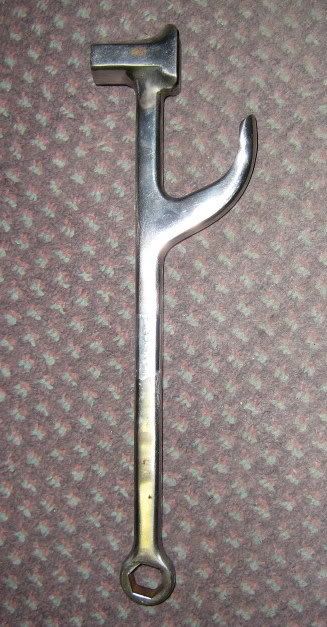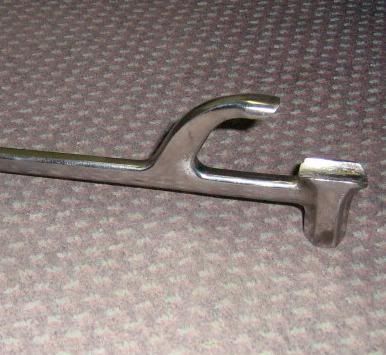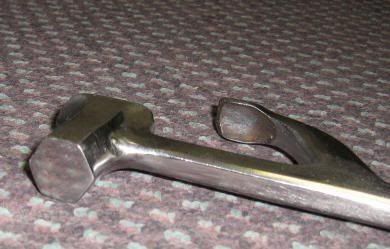 1322. 3" long: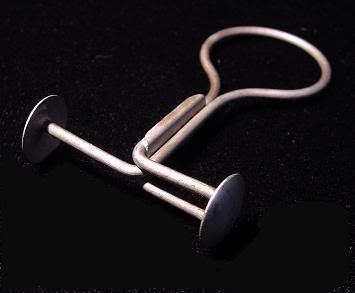 1323. Approximately 6" tall, another unidentified device: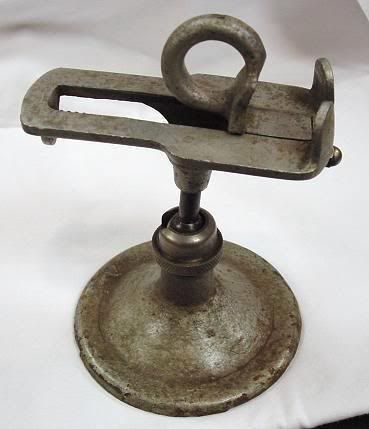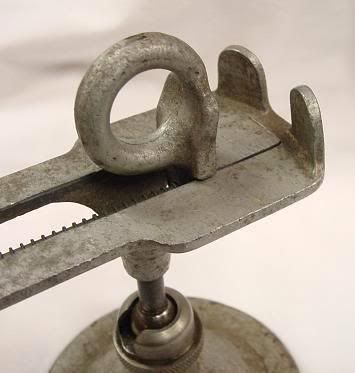 The top part can be moved but is spring returned to the position seen in the previous photos.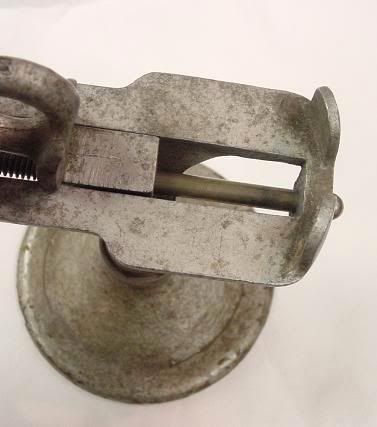 From Stan Seevers' collection
1324. 4-1/4" tall, from the 1940's: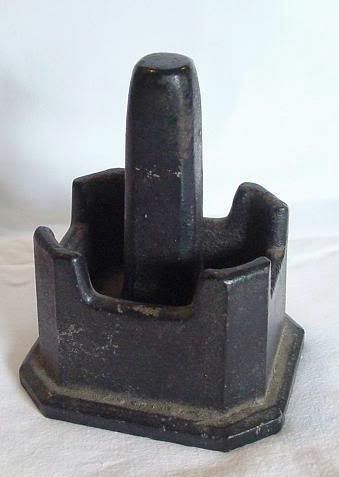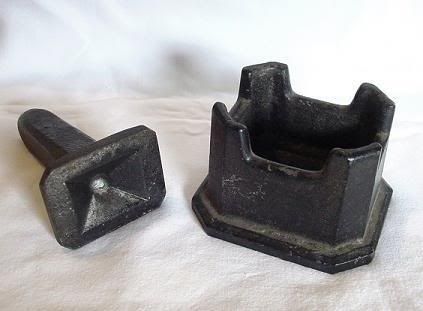 1325. Around 12"-14" long, take a look at
Neatorama
for more guesses on this tool and a chance to win a t-shirt: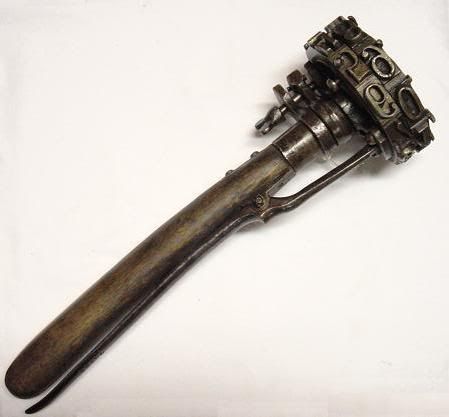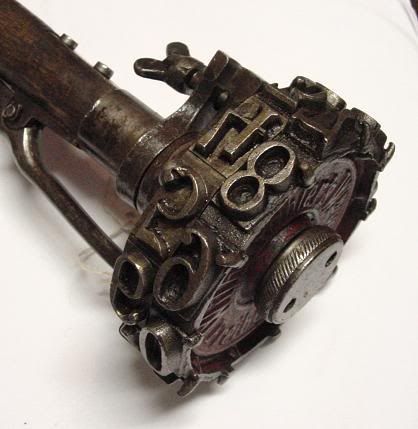 From Scotty Fulton's collection
To submit photos, click on the profile link at the upper right to find my email address.
Answers
Last week's set is seen below,
click here
to view the entire post: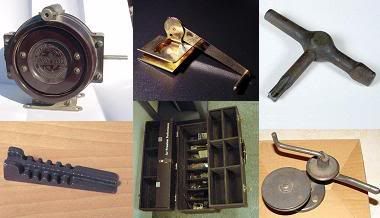 More discussion and comments on these photos can be found at the newsgroup
rec.puzzles
.