Set 135
786. 2-7/8" tall
The top part can be unscrewed:
787. 8" long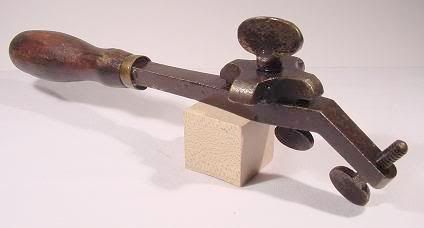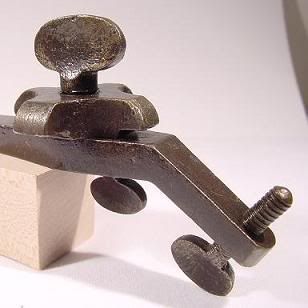 788. 5" tall
The center of the base is slightly concave.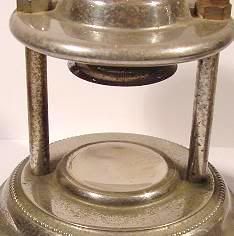 789. A regular ball bearing can roll down a 7" long, 5 degree incline in about a second; the ball in the photo below takes a full 50 seconds to roll down the same ramp. The puzzle here is to explain why this ball rolls so slowly. 7/8" diameter:
790. 5" long, thanks to Dan for submitting this tool: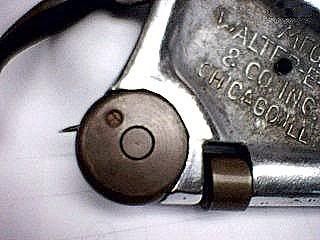 791. The two smaller pieces can be stored in the 8" long handle when not in use, thanks to Gary for these photos: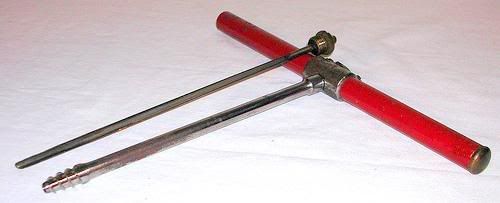 792. 1-3/8" to 5" tall, this jack could be used for many different purposes, but it was marketed for one specific type of work. The idea for this one is to determine what profession or activity it was made for. The platform is 3" square.
Answers
Last week's set is seen below,
click here
to view the entire post: