Set 244
1375. 8-1/2" long, patented in 1868: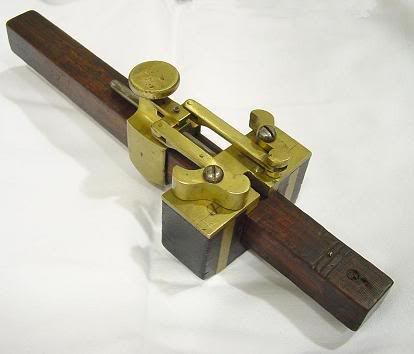 Larger image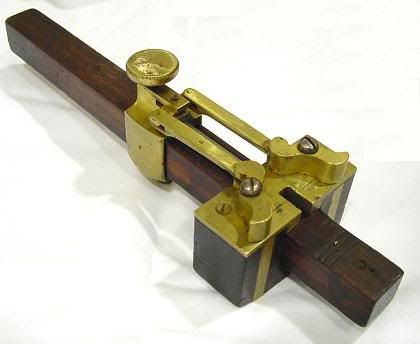 Larger image
A side view of it from the patent: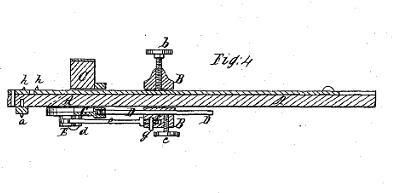 1376. 6-3/4" long, submitted by a visitor: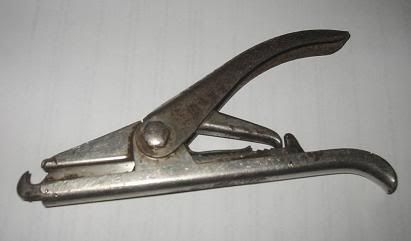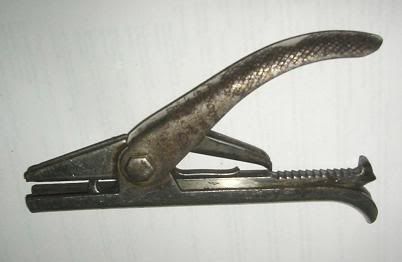 1377a. The general use for these might not be difficult to figure out, but the main idea here is to determine their specific purpose. The base is approximately 18" long:
Larger image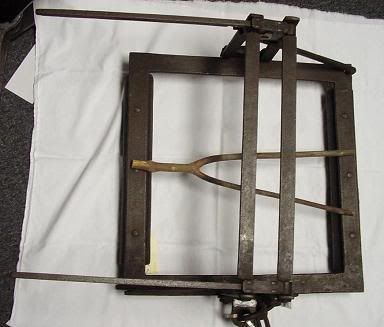 Larger image
1377b. About the same size as the previous device, the back half is a little hard to see but it's almost a mirror image of the front, as seen in the patent drawing in the second image below.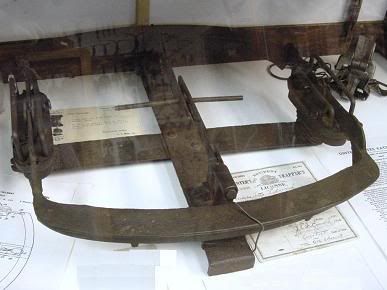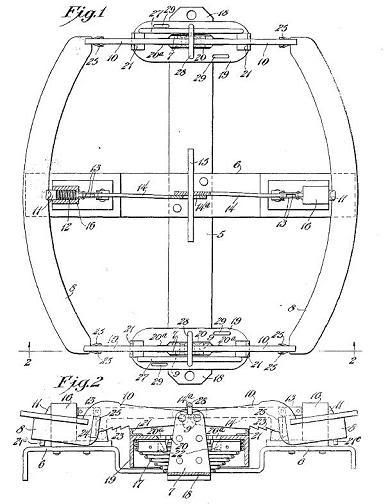 Larger image
1378. 8-1/2" long, take a look at
Neatorama
for more guesses on this one and a chance to win a T-shirt.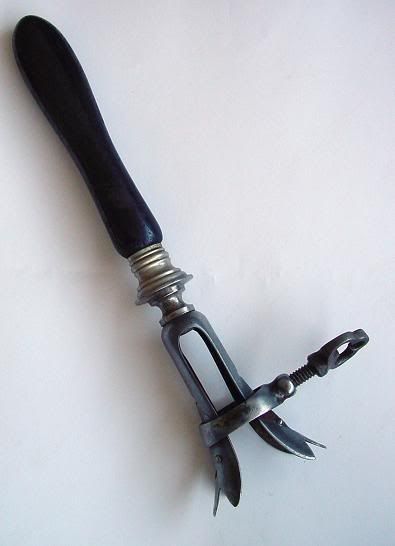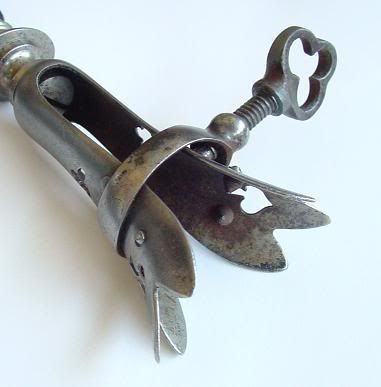 On the inside there are four small spikes on the left and two on the right.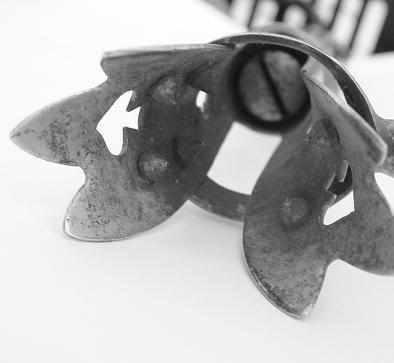 1379. Sent in from Tasmania, Australia, this unidentified artifact is 1.4m (55") long, the largest width is 33cm (13"), and the height is 20cm (7-7/8"). It might be from Malaysia, and was originally owned by someone who traveled extensively.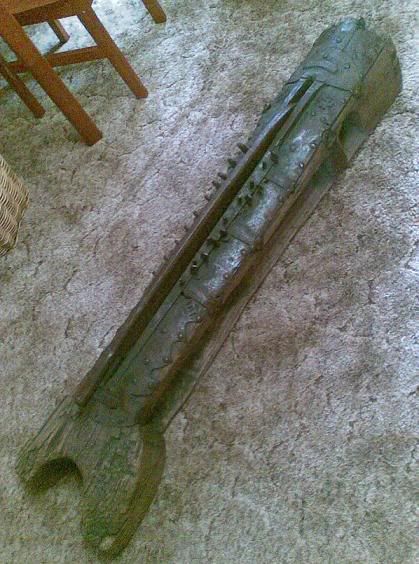 Larger image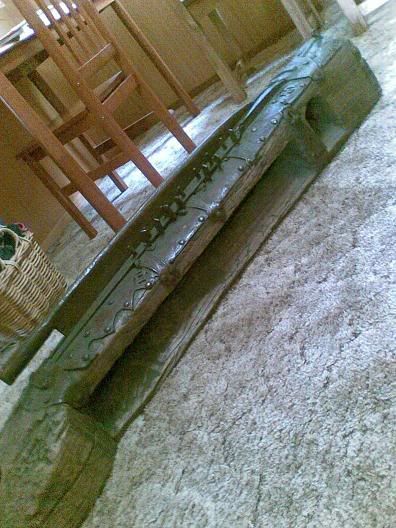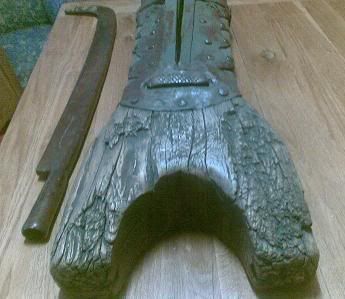 Larger image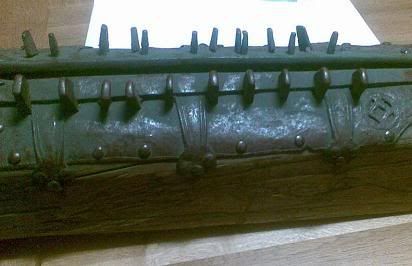 Larger image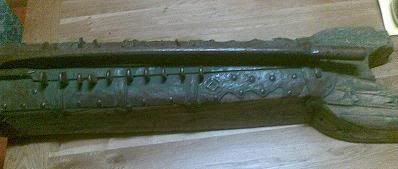 Larger image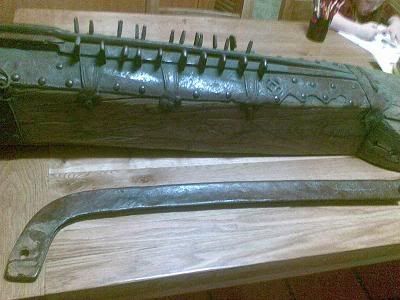 Larger image
1380. 12" long, maybe someone can tell me what this hammer is for, it's marked "Danco Hammer No. 2, Danielson, Conn.":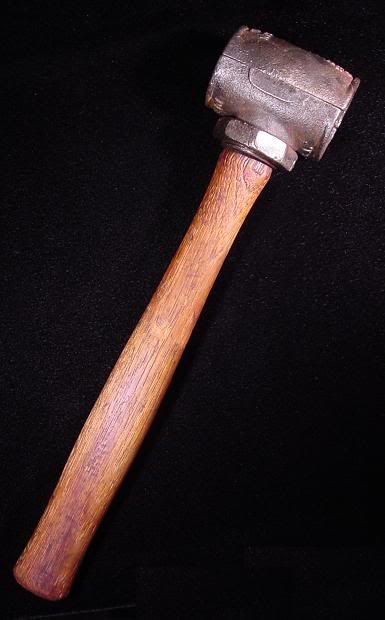 Both ends look the same: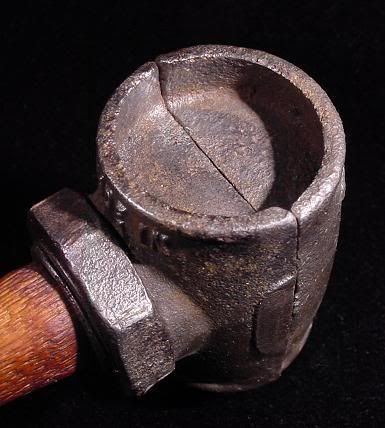 To submit photos, click on the profile link at the upper right to find my email address.
Answers
Last week's set is seen below,
click here
to view the entire post: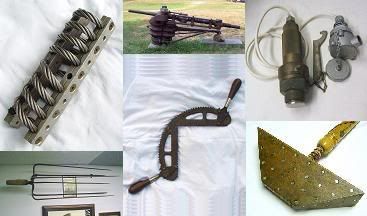 More discussion and comments on these photos can be found at the newsgroup
rec.puzzles
.