Set 248
1399. 12-1/2" long, take a look at
Neatorama
for more guesses on this one:
The hinge allows the metal plate to pivot about 90 degrees:
1400. 12-3/4" long, hundreds of tool collectors have seen this device but no one has yet been able to identify it:
From Jack Devitt's collection
The solid brass parts can be separated about 1/2", but a strong spring keeps them together as shown in the first picture.
1401. The idea here is to describe the purpose of this unusual building:
Larger image
A satellite shot from Google maps: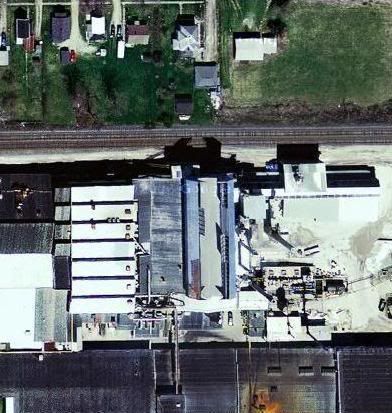 Larger image
1402. Except for the two with blades, all of these metal and wood tools were used for the same task: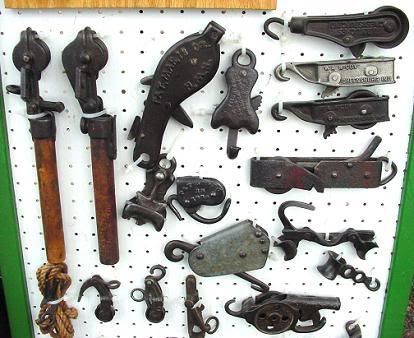 Larger image
Larger image
Larger image
Larger image
1403. Around 9 or 10' long:

Larger image
1404.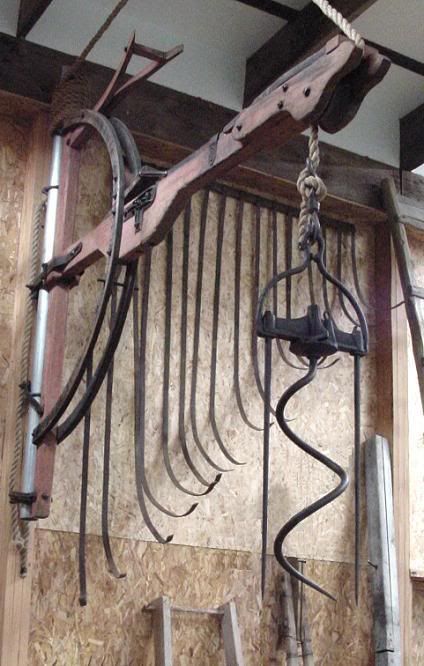 Larger image
To submit photos, click on the profile link at the upper right to find my email address.
Answers
Last week's set is seen below,
click here
to view the entire post:
More discussion and comments on these photos can be found at the newsgroup
rec.puzzles
.