Set 250
1411. 5" long, patented in the 1860's: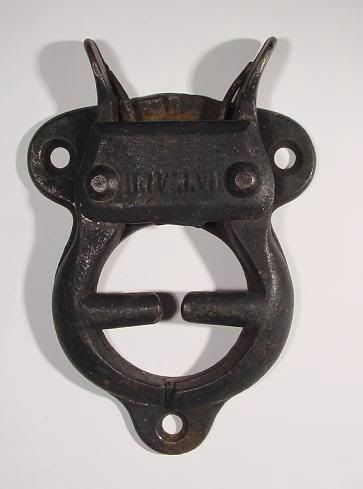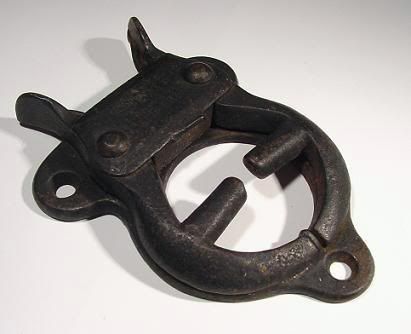 It's spring returned to the position seen in the first two pictures.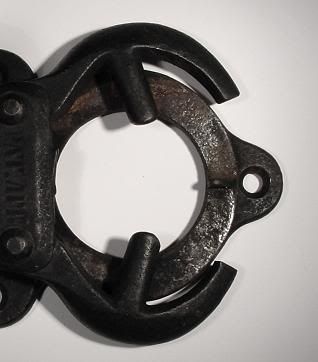 1412. The subject here is the large wooden apparatus, the miscellaneous tools are not necessarily related to it: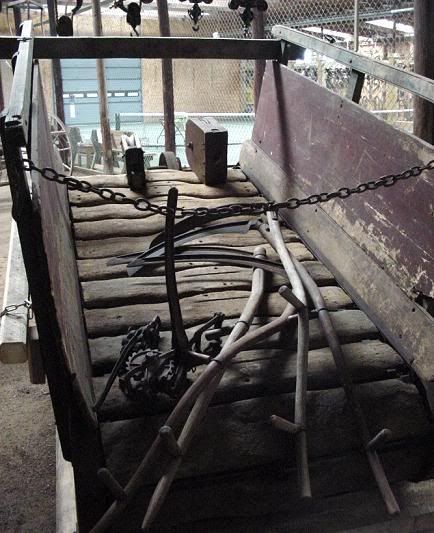 Larger image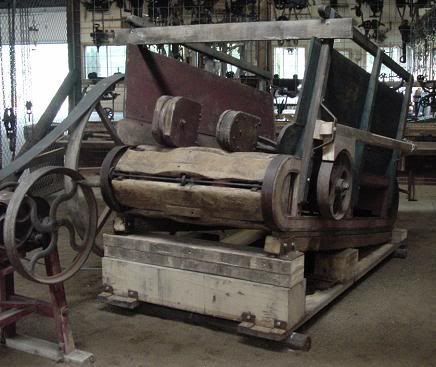 Larger image
1413. 8-1/2" long, patented in 1925: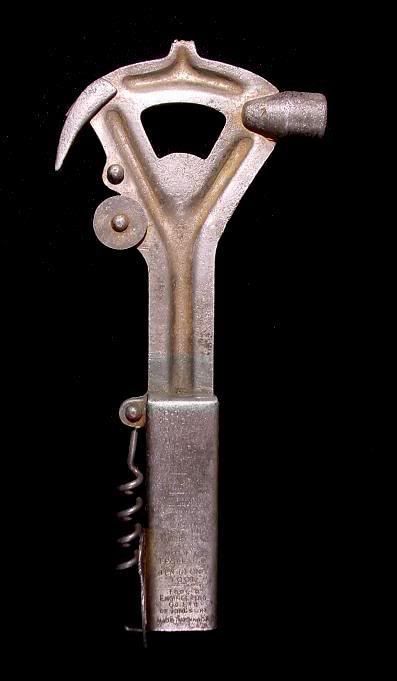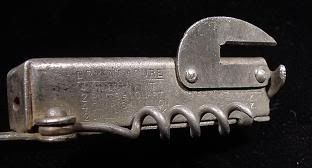 This combination tool has ten different uses, although only seven of them are visible in the photos because it's missing some parts. Since most of the other functions are obvious, the main question here is to determine the purpose of the wheel shaped part shown below: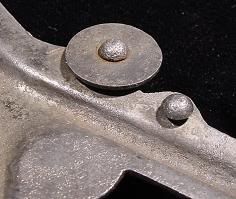 1414. Approximately 54" tall: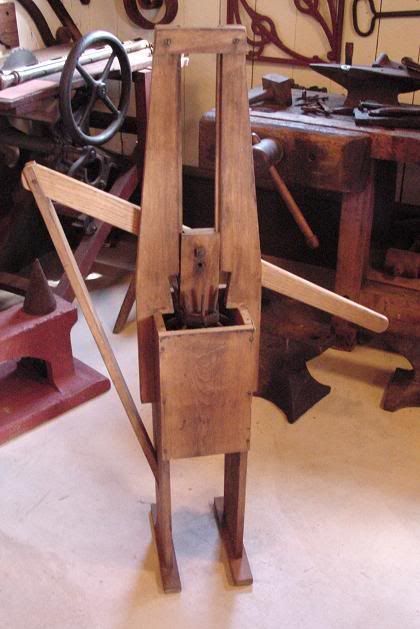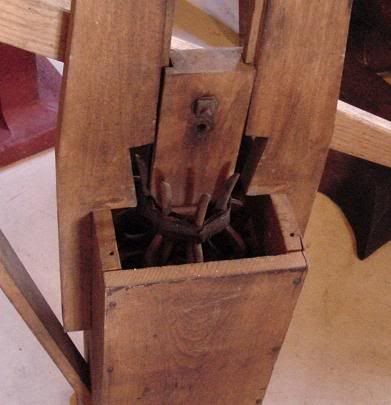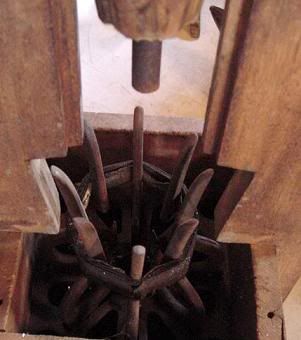 The owner of this tool also had a nice display of axes: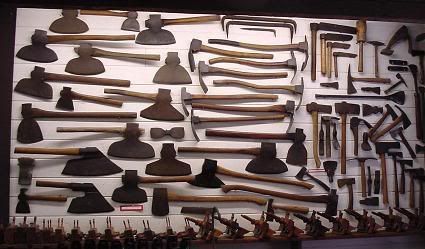 Larger image
1415. 7-1/2" long, submitted by a visitor who found this unidentified piece of hardware while hiking near some power lines in the Pocono Mountains in Pennsylvania, text on it reads "Pat'd 1932" and "P132":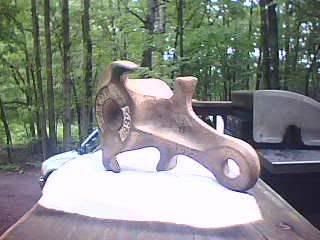 1416. 8-1/4" long: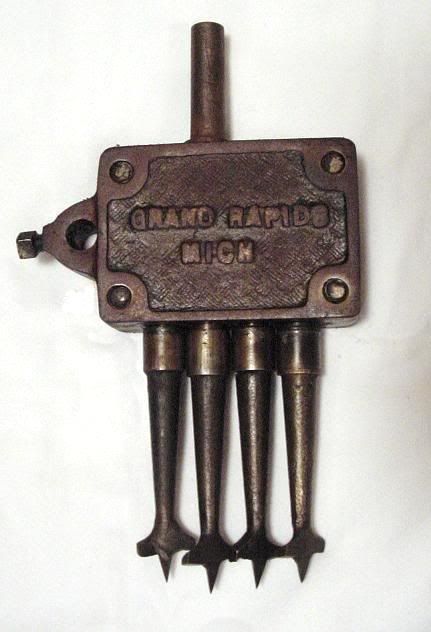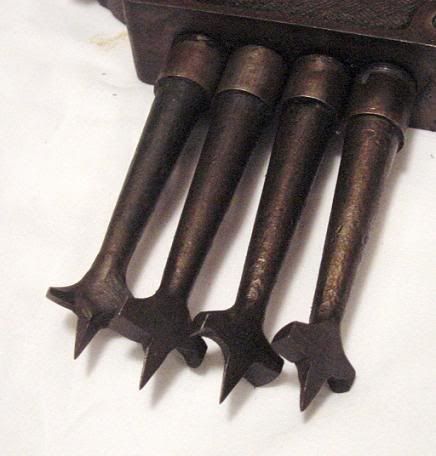 To submit photos, click on the profile link at the upper right to find my email address.
Answers
Last week's set is seen below,
click here
to view the entire post: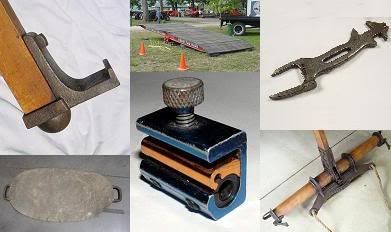 More discussion and comments on these photos can be found at the newsgroup
rec.puzzles
.