Set 203
1122. 600" long: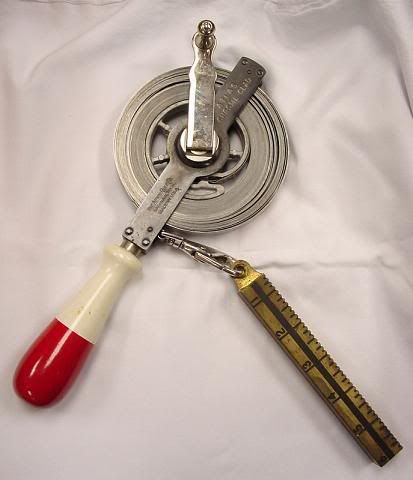 1123. 54" tall x 8" diameter, the tag above the handle reads "A.A.I. Expedition":

1124. 17-1/2" long: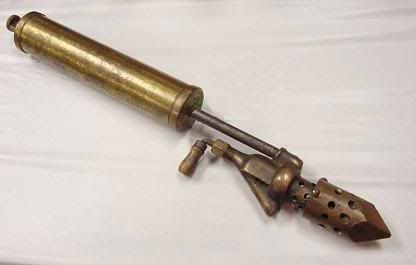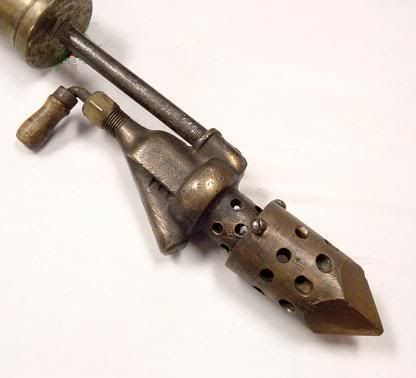 1125. 8-1/4" long, submitted by a visitor who is looking to find what it was used for, the other side is stamped "BERG 1G" and it appears to be solid gold:

1126. 5-1/2" long, this metal box was made to hold something specific: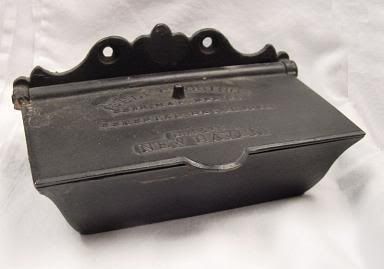 1127. 3" long, there are two tapes connected here, one can be pulled out from each side: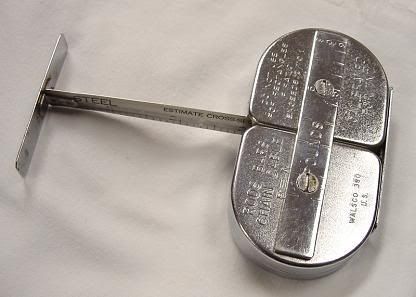 The first tape is marked "Breaching" and "Pressure", the other "Steel" and "Timber"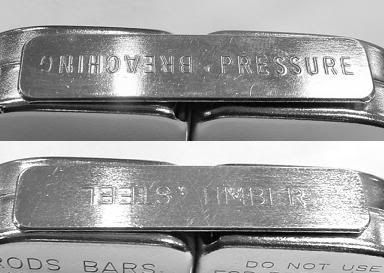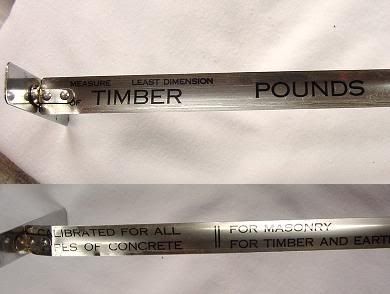 Larger image
1128. This kit is over 100 years old and is made up of a metal container and five glass pieces, three of which are stored under the two visible below: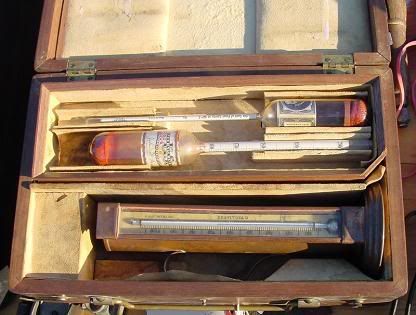 From Gil Gandenberger's collection
The container has a thermometer on the side of it: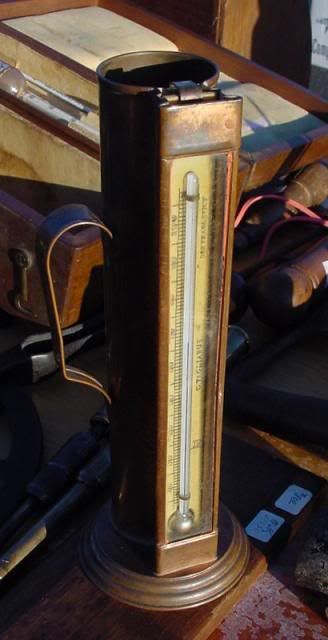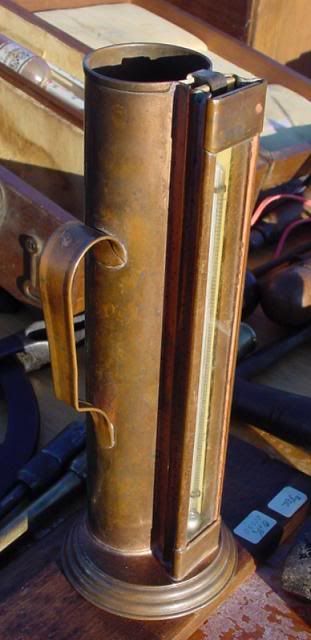 Close-up image
More guesses on this one at
Neatorama
These portraits are on the labels located inside of the glass pieces: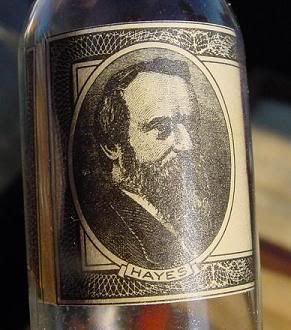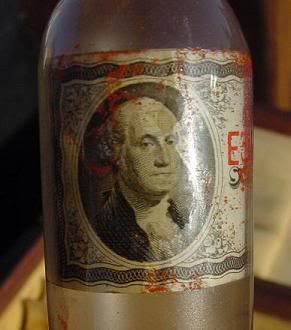 To submit photos, click on the profile link at the upper right to find my email address.
Answers
Last week's set is seen below,
click here
to view the entire post: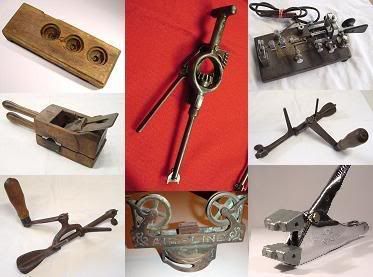 More discussion and comments on these photos can be found at the newsgroup
rec.puzzles
.
Labels: Gunpowder