Set 154
Welcome readers of
bookofjoe.com
884. Approximately 10" x 6":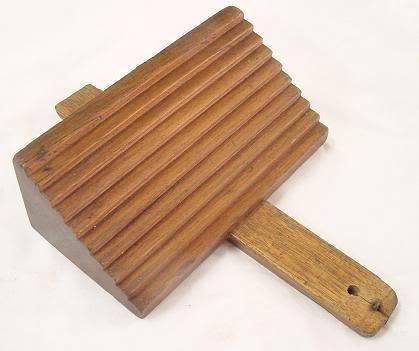 885. The smaller ones are about 2" wide: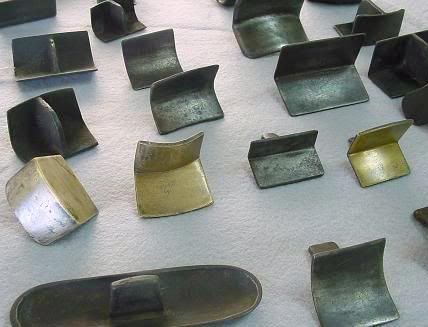 886. 12-1/2" long, more guesses on this tool can be found on
Neatorama
: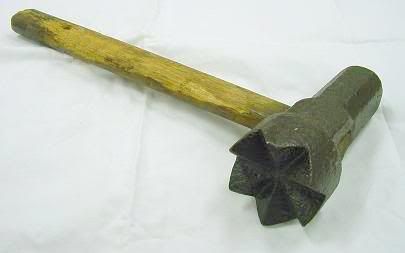 887. 7" long, submitted by a visitor: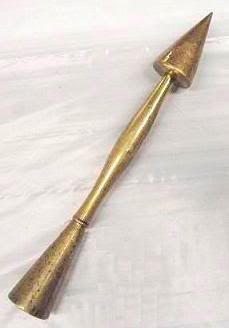 888. 9-1/4" long, the purpose of this device is unknown: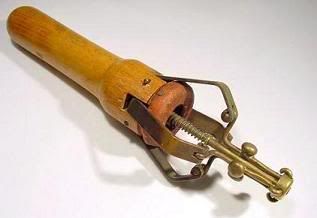 In this photo, the end is being pushed against a table top: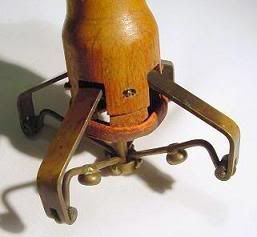 889. 13" long x 2-1/2" wide, another unidentified tool sent in by a visitor, the center section contains a glass plate with graduations marked on it that range from 0 to 20 at 1 cm intervals, also with marks indicating millimeters. There is an adjustment knob opposite the dial that moves the glass plate and its frame.
The knob rotates very smoothly and the max range of movement of the frame is about 3.5 mm. The dial indicator changes based upon the pressure applied by the frame on the glass plate.
The only markings on the case are" Kirem" and "Koinzidenz - MaBstab" and on the face of the dial indicator it reads "Carl Mahr esslingen aN" [
sic
].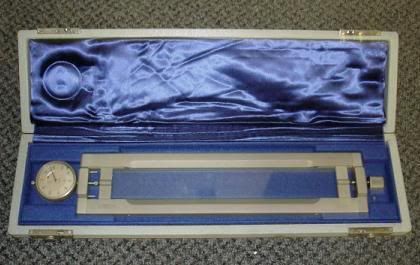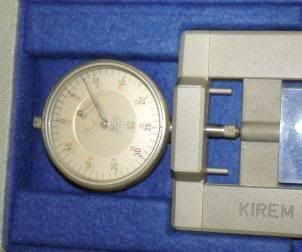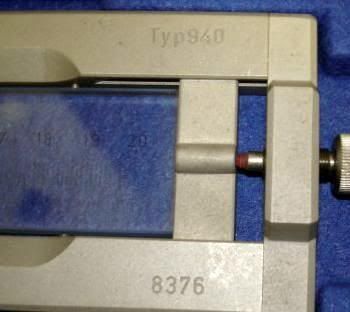 Answers
Last week's set is seen below,
click here
to view the entire post: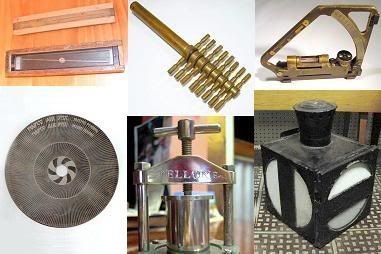 More discussion and comments on these photos can be found at the newsgroup
rec.puzzles
.